To walk through one is to step back into time: ducking under vines and hanging flowers, you enter a place of filtered sunlight, earthy scents, and deep shadows. The floor is a lush, emerald green, teeming with curling tendrils and life. Fat and happy squirrels feast on acorns. A robin flits just ahead and mourning doves coo somewhere in the leaves above.
While the name might imply that they require considerable space, forest gardening is simply another way to integrate edible and useful trees and bushes into home gardens. You can grow a forest garden anywhere and in any space. In fact, gardeners have been growing them in their backyards and communal spaces in inner-city estates since the 1970s.
Designing a forest garden is a simple enough task. In the woodland, trees, shrubs, climbing plants, and ground cover occupy the same area of space. There are no boundaries and formal beds. Each layer evolves to survive within its particular level in the system.
Designing a Forest Garden
The idea behind forest gardening is to replicate these natural layers on a miniature scale with fruits, herbs, vegetables, and other plants. Experts will go into elaborate detail as to how you should go about designing your forest garden. But the whole concept can be distilled into a system of planting particular layers of greenery over a given area.
If you are starting from scratch on bare land, then your first task is to establish some form of shelter from wind and frosts. Creating a hedgerow of hardy trees and shrubs around your site will allow protection for specimens that bear fruits or nuts. Experts recommend a hedge with a height that is at least an eighth the size of the planting area. Ideally, you should plant the hedge at least a year before the garden to allow it time to establish itself.
Once the hedge is established, you can turn your attention to growing the six layers of a forest garden.
1. Tall Tree Layer
This layer consists of full-sized fruit, nut, or other useful trees. Consider the mature size of the trees you plant for this layer. You should allow spaces between them to permit sufficient light for the lower layers. Thick, spreading species do not work well in a forest garden because they cast shadows over too large an area. Fruit and nut trees are better choices. These include apple and pear trees, European plums, and full-sized cherry trees.
2. Low-Tree Layer
The second layer is comprised of trees from dwarf and semi-dwarf rootstocks. You can also grow shade-tolerant fruit trees or small trees such as apricot, peach, nectarine, almond, and mulberry for this layer. Other low-growing flowering trees include the dogwood, mountain ash, and the golden-chain tree. You can prune these smaller trees to produce mulch and allow sunlight to reach the other species of plants beneath them.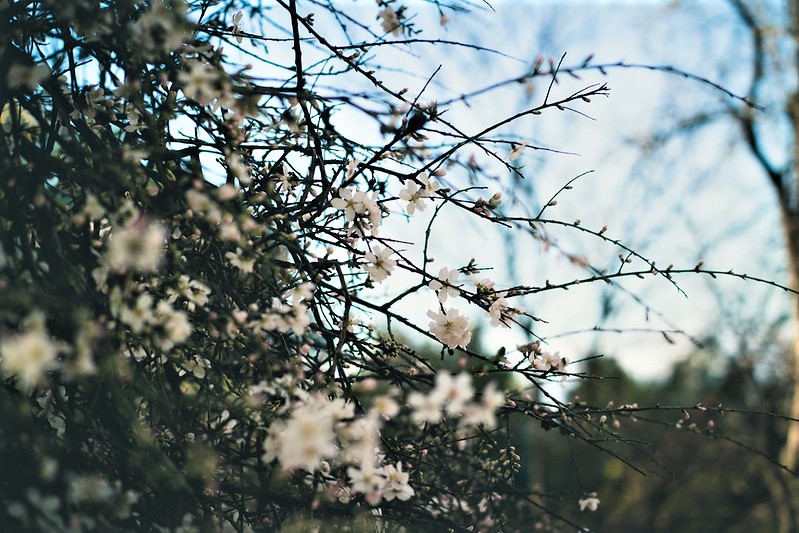 3. Shrubs and Non-Woody Vegetation
The third layer of a forest garden consists of shrubs and non-woody vegetation. This tier includes flowering and fruiting undergrowth that attracts wildlife. These may include blueberry, butterfly bush, rose, hazelnut, bamboo, and the nitrogen-fixing silverberry. The broad range of shrubs you can plant in this layer allows your inclinations to surface.
Here you can grow plants for food and crafts, or you may choose native plants and ornamentals that invite birds and insects. Because shrubs come in all sizes, you can use them to plug edges, openings, and other bare niches in your forest garden.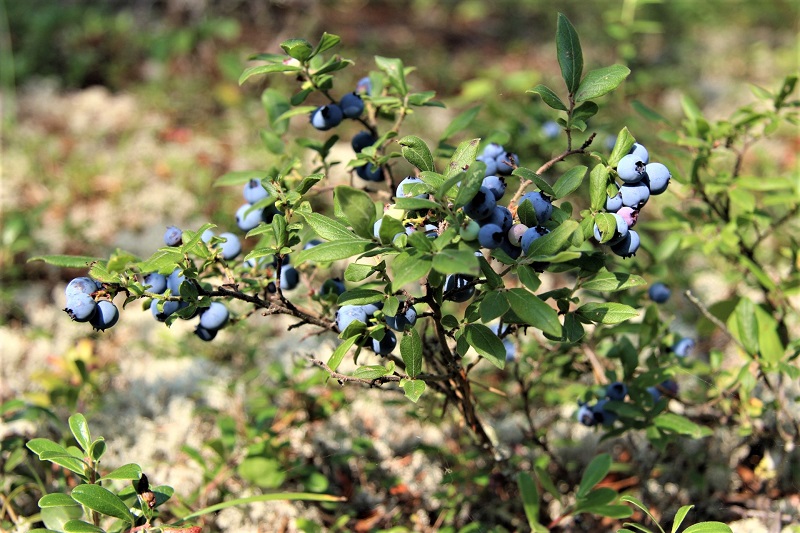 4. Ground Cover Layer
The ground-cover layer is exactly what its name implies – a bed of low, ground-hugging plants, preferably of the varieties that offer food or habitat for wildlife. The plant species in this layer include strawberries, clover, nasturtium, creeping thyme, and the many low-lying flowering plants like phlox, lily of the valley, and verbena. These plants will play an important function in weed prevention, occupying corners that would just as soon surrender to invaders.
5. Vining Plants Layer
This layer is for climbing plants that will clamber up trunks and branches, filling unused regions with food or lavish, leafy wildlife habitats. Here, again, you can grow food plants. For this layer, you can grow kiwifruit, grapes, passionflower, hops, and vining berries, among others. For wildlife, you can plant honeysuckle and trumpet-flowers, including climbing annuals such as squash, cucumbers, and melons. Remember, however, that some perennial vines can be invasive. Use them sparingly.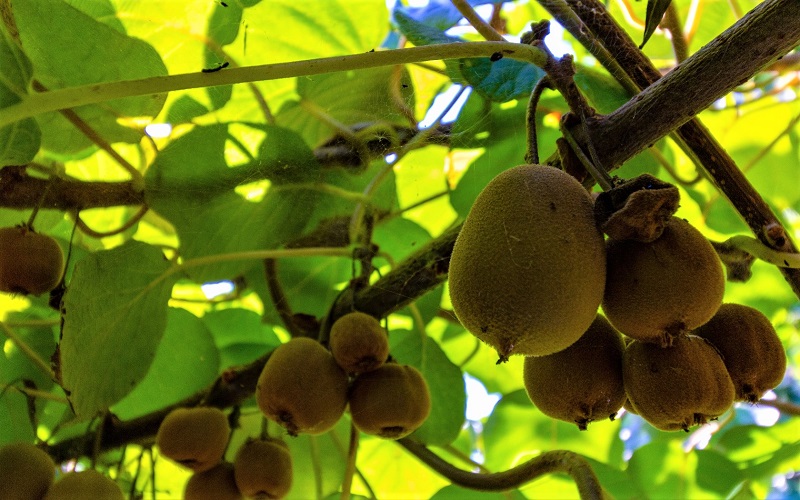 6. Root Crops Layer
The last layer of a forest garden consists of shallow-rooted plants such as garlic and onions. You can also grow root crops that are easy to dig like potatoes and Jerusalem artichokes. In general, experienced forest gardeners warn against deep-rooted vegetables like carrots. Digging a harvest of carrots from the floor of a forest garden is likely to disturb the roots of other plants in the layer.
Forest Garden Care and Maintenance
Your design should include paths that are wide enough to accommodate you, your wheelbarrows, tools, and other equipment you may need in the garden. Many are under the mistaken impression that forest gardens are 'no work' systems. This is simply untrue. It takes hard work and dedication to start a forest garden. The project requires a good deal of physical energy, mostly to clear ground, plant, and weed.
But the system begins to take shape very quickly over the first few years. Gradually, your forest garden will require less work and input even as it continues to provide high yields of both edible produce and useful by-products. At this point, the work is certainly less – and maybe even more enjoyable – than much of what conventional food production entails.