BY now many gardeners will have filled the last available corners in their gardens with tomato, eggplant, pepper, and other tender crops. Some, however, will have set aside space for succession plantings in order to enjoy a greater variety of vegetables and continuous production throughout the growing season.
Succession planting – also called successive planting – is a way to extend your harvest by arranging a schedule of crops according to their maturing dates. The organizing principle behind the technique is simple. You complete one cropping cycle, clear out its detritus, replenish the soil, and then start a fresh cycle with a new crop.
Succession Gardening Strategies
Over the years, farmers and gardeners have developed several methods of succession planting, making efficient use of space, crop varieties, climate, and timing. Experienced vegetable growers will endeavor successive sowings at fortnightly intervals, but this may vary depending on environmental conditions.
Be that as it may, you can easily adapt succession planting principles to grow and harvest crops all year in your backyard garden. Below are a few tips on achieving that goal.
Plant the same crop at intervals.
Many seed crops are bred and selected for various traits. These include their ability to endure heat and cold as well as their ability to thrive under lower or higher light conditions. That is why, within a particular crop species, you will find some varieties perform well in cool weather while others fare better in warm weather.
You can devise a year-long planting schedule based on these traits, allowing you to extend the growing season for a particular variety. For instance, rather than planting your entire row of beans all at once, you can plant part of the row at the beginning of the season. You can then plant more beans in about two to four weeks as the weather begins to warm.
Plant different varieties of one crop at the same time.
You can also undertake one planting of a crop using cultivars bred to mature over different points in the season: early, main, and late. The seed packets may be labelled as such. By using this strategy, you may plant different broccoli cultivars in early spring and enjoy consecutive harvests of the vegetable throughout the season.
Seed producers have bred an assortment of vegetables that lend themselves well to this succession gardening strategy. These include varieties of pole beans, broccoli, Brussels sprouts, cabbage, carrots, cauliflower, celery, collards, corn, eggplant, kale, melon, peas, summer squash, and tomatoes.
Grow different crops in succession.
Many vegetables need only half the growing season to reach maturity. That allows a gardener a longer stretch of good weather to start another crop he or she can harvest before the end of the season.
In fact, you can sow or transplant a number of plants in the summer, including bush and pole beans, corn, cucumbers, squash, and tomatoes. Still other crops might remain in the ground to mature over the winter or the following spring.
Home gardeners and homesteaders have employed variations of this strategy year-after-year for thousands of years. In the summer, we regularly plant hot weather crops in an area we have just cleared of spring vegetables. Or, we set aside a space specifically for summer crops.
Some will sow and transplant crops alongside their declining spring vegetables with a view to the next season's produce.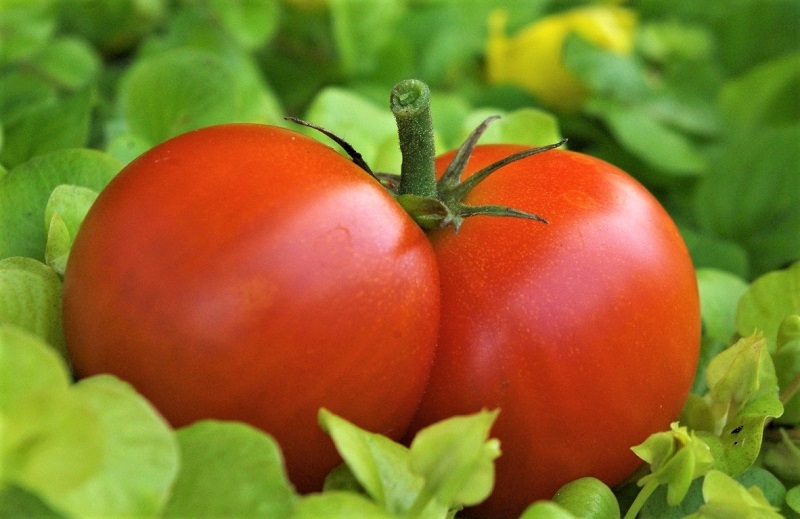 Grow another crop of cool season vegetables in summer.
You can start another crop of cool season vegetables in the summer if you do not mind the extra work involved. The easiest way to accomplish this is by thoroughly soaking the planting area and then covering it with a wide board for a few days. Once the soil temperature dips to the optimum level, you can then lift the board to sow the seeds.
You must, of course, water the plot thoroughly after planting and then replace the board on top of the sown row.
You should check the plot daily for signs of germination. You can remove the board as soon as you see the first signs of green. Cool-season vegetables perform better in light shade, or at least in a spot where they are protected from hot afternoon sunlight. If that is not possible, you can always use shade cloth to keep temperatures down.
Our gardens regularly see alternating periods of oversupply and scant harvests. However, with some careful planning – and by sowing seeds little and often in batches – it is possible to ensure successive harvests throughout most of the year.