Spring is just a few weeks away. If you're among the many who have decided to start a backyard garden this year, you'll need a small cache of tools to break ground.
Gardening is fun. But it does require a bit of planning, some elbow grease, and a few tools. Before spring arrives, take the time to sit down and make a list of the gear you'll need.
Tools You'll Really Need
As always, it's best to start with the basics. You don't want to go overboard- much less spend money on equipment you don't really need.
Below are a few basic tools you'll definitely want in your shed before you start gardening.
Gardening Gloves
No matter what the chore, your hands will thank you for a good pair of gardening gloves. You may not think of gloves when you think of garden tools, but they are one of the most important accessories in gardening. After all, they do protect your most important tool: your hands.
Pruning Shears
Gardening shears, pruning scissors, pruning shears, or garden clippers are an essential tool for anyone who handles plants and trees. With this tool, maintaining your garden will be a breeze. But more than cutting, hand pruners allow you to get more creative with your plants.
Shovel
There are many shovels in different designs and sizes. But you can't go wrong with a high-quality round head shovel. You'll need it for digging, of course, but you can also use a shovel to break apart dirt and transplant soil. In a squeeze, it can easily take substitute it for a spade or garden hoe.
Garden Rake
Rakes aren't just for homes with trees. Your rake will be handy for cleaning up grass clippings and for raking the lawn in spring and fall. You can also use it to spread soil or compost, clear leaves from a garden bed, or even turn the soil.
Garden Hose and Watering Can
Of course, you'll need to water your lawn and plants. A garden hose will make that chore easy for larger areas. You'll need the watering can for more precise watering of flower beds, vegetable gardens, and outdoor container gardens.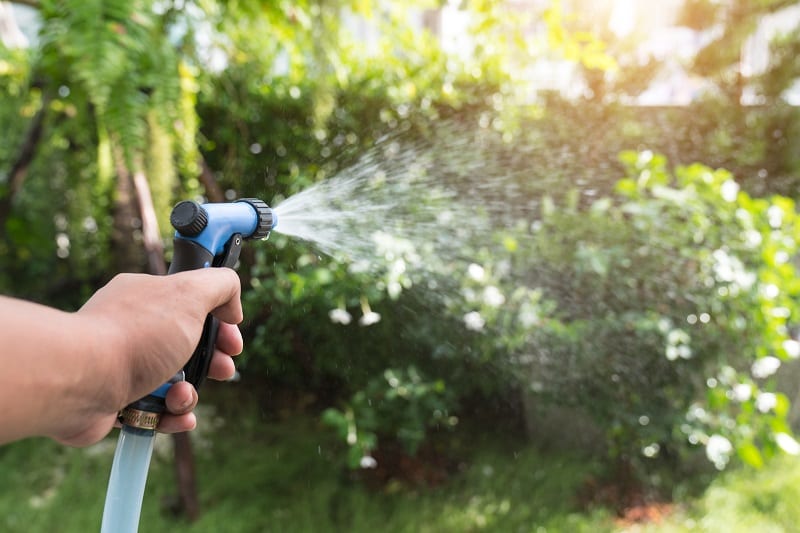 A Set of Trowels
The go-to hand tool, trowels are wonderful for transplanting bedding plants and herbs, planting containers, and eliminating weeds. Select a broad blade to move more soil. Use a long, narrow blade to dig up weeds.
Wheelbarrow
Wheelbarrows are excellent for hauling piles of leaves, large quantities of mulch, or landscaping stones. Traditional dual-handle, single wheel styles can be more difficult to balance. Single-handle two-wheel models are easier to balance and better for people with limited strength.
Single-handled wheelbarrows can be pushed or pulled with one hand.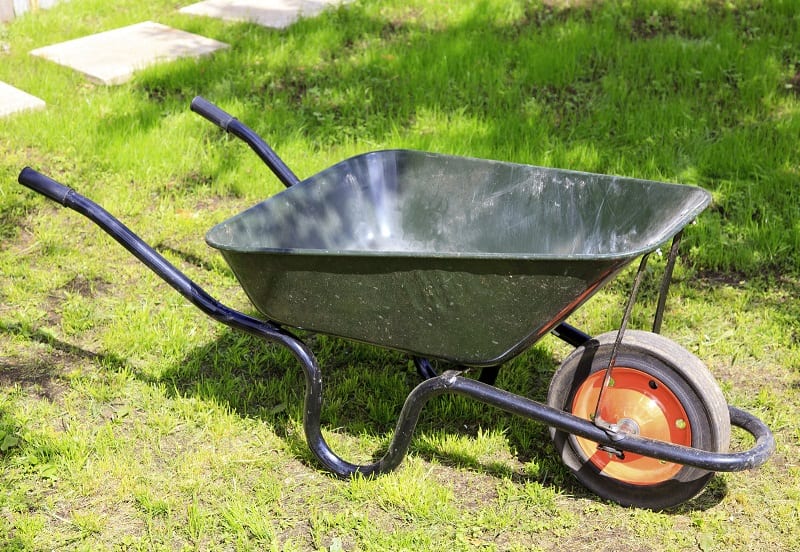 Lawn Mower
There are professional-grade riding lawnmowers and there are standard push mowers. If you have a small yard, we recommend that you purchase a manual push mower. They are less expensive, more climate-friendly, and easier to maintain.
Focus on the basics for now.
The list goes on and on. Depending on the unique characteristics of your garden, you might need to buy a few other tools. But where many beginners go wrong is buying every type of tool they see.
Buying garden tools can be quite overwhelming given the wide variety of equipment available these days. There's always something bigger – something supposedly better in some other store or display rack.
But buying the best quality, basic equipment that your budget will allow – and maintaining them – is almost always the best route.