Coir is the fibrous husk that comprises the outer layer of a ripe coconut. Unless you live in the tropics, you probably don't see this part of the fruit too often. Coir is removed before coconuts arrive in grocery stores. This versatile organic material is now widely available in processed form for use in gardens.
The Western world first began to use coir in gardening in the 19th century. But the material soon fell out of fashion because of the low-quality coco available at the time. That changed as processing technologies improved in the 20th century.
The Uses of Coir in the Garden
Today, the quality of coir varies according to processing technique, the length of pre-production storage, and human handling. Reputable manufacturers often treat their products to inhibit weeds, pests, and disease.
Below are six of the modern uses of coco coir in the garden.
Coco Peat
Coco peat is a soft, spongy soilless growing medium that may be added to soil or potting media to increase moisture retention, drainage, and aeration. Gardeners in Southeast Asia use it much like peat moss, perlite, or vermiculite. Coco peat supports strong root growth. That's why more and more gardeners use it to start seeds and grow plants hydroponically.
Coir Starter Discs
Some manufacturers pack coco peat into discs for use as a seed starting medium. This soilless medium supports healthy root growth. The discs retain moisture, drain well, and provide good air circulation. You can start seeds indoors or even outdoors with the product, placing the discs directly into the ground when the seedlings are ready.
Mulch Chips
Coco coir mulch chips look like cubed husks. You can use them in the garden to increase moisture retention and inhibit weed growth. The aesthetically pleasing appearance of the chips has made them quite popular among gardeners throughout the world.
Coco Coir Plant Liners
Coco coir planter liners have a fibrous, woven texture. They come in sheets, by the roll, or pre-shaped to fit containers of various sizes. The pH of coco liners is ideal for planting.
Coir plant liners come in an assortment of shapes and sizes. Of course, those that manufacturers pre-shape to conform to standard container sizes are easier to use.
Those that come in sheets, on the other hand, will require some cutting. You will also need to soak the cut piece in water for about 30 minutes to help mold it into the shape of your container.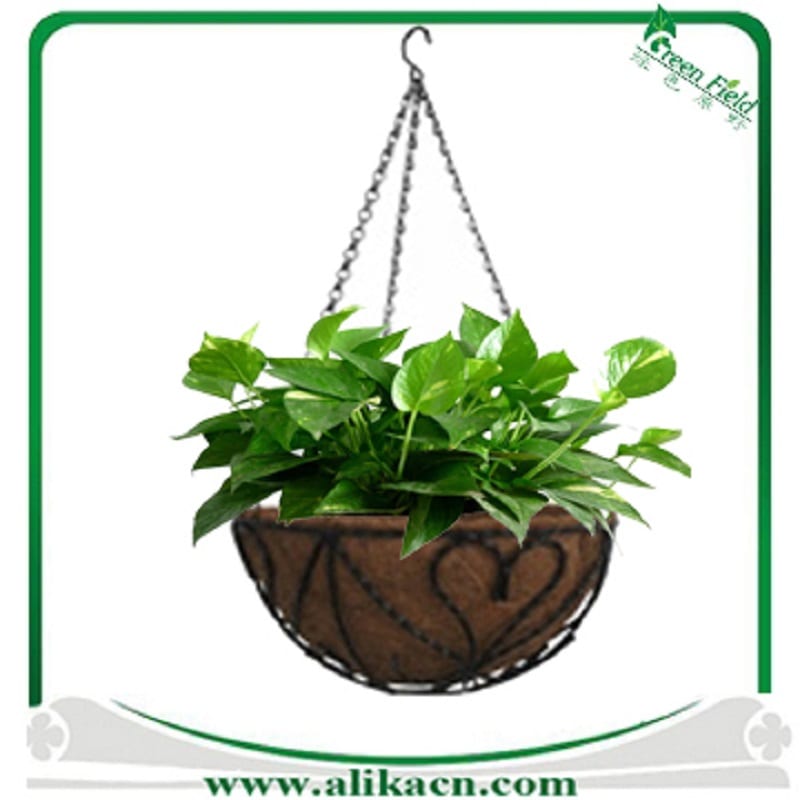 Coco Coir Biodegradable Pots
Coco coir biodegradable pots are made of coir fibers pressed into flower pot shapes. They are useful containers for starting plants. They retain moisture, drain well, and permit good air circulation.
You can put them directly into the ground once your plants are ready for transplanting outdoors. You can also use coir pots as inserts for ceramic pots. Their water retention offsets the rapid drying-out of typical terra cotta pots and other porous containers, especially during hot weather.
Coir Climbing Poles
Coir poles are also called grow poles or plant climber sticks. Manufacturers make them by wrapping coir fiber sheets around PVC pipes and wooden poles. The poles are ideal for creepers and vines.
The porous poles help plants develop roots throughout the surface. You can use them in containers, as well. Climbing plants benefit from the extra moisture absorbed by the fiber wrapping.
Why use coco coir in your garden?
Coco coir products are a smart choice if you're looking for environment-friendly garden products. Coconuts are an easily renewable resource. In fact, a single coconut tree is able to produce upwards of one hundred and fifty coconuts each year.
That means that producers of coconut coir products can rely on a constant supply of raw materials. Even better, coconut trees often do not require pesticides and other chemicals to maintain healthy growth.
But while the quality of coco coir gardening products has improved over the past few years, be careful that you buy only from reputable producers. You may also need to supplement coco coir peat with calcium and magnesium should you choose to use it for a growing medium.
Be that as it may, when you purchase and use coconut-based gardening products, you can trust that you're making a responsible choice for the environment.