If you have a panache for elegance and enjoy growing home-reared squash, beans, and tomatoes in your backyard, then a potager garden is perfect for you.
Potager – which in French literally means 'for the soup pot' – combines the practical nature of the English kitchen garden with the stylishness of French fashion.
Recreating the French Countryside in Your Backyard
You might say a potager is an ornamental vegetable garden. The basic idea is to choose plants for both their edible and decorative characteristics.
There are many diverse potager designs. Some potager enthusiasts tout designs that repeat a certain pattern or symmetrical shape. Others prefer the look of traditional French cottage gardens, which tend to be a little less formal.
Here are some of the basic principles of creating a potager.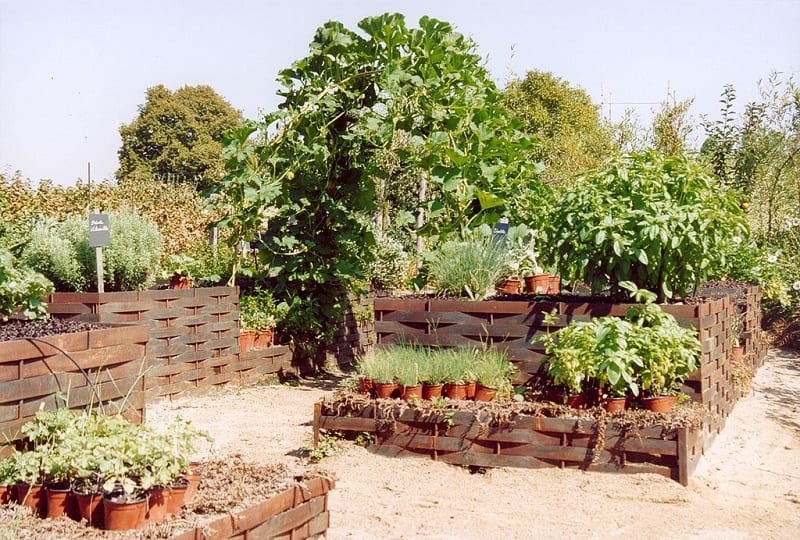 Focus on geometric designs and symmetry.
Plan your garden's layout carefully. Formal, geometric, and symmetrical designs help to create a sense of order. The gardens of the French Renaissance provide a particular wealth of design ideas.
Forget about traditional rows. Diagonals, zigzags, and circles will all work well for your vegetable and flower beds. Checkerboard patterns can look quite striking, too.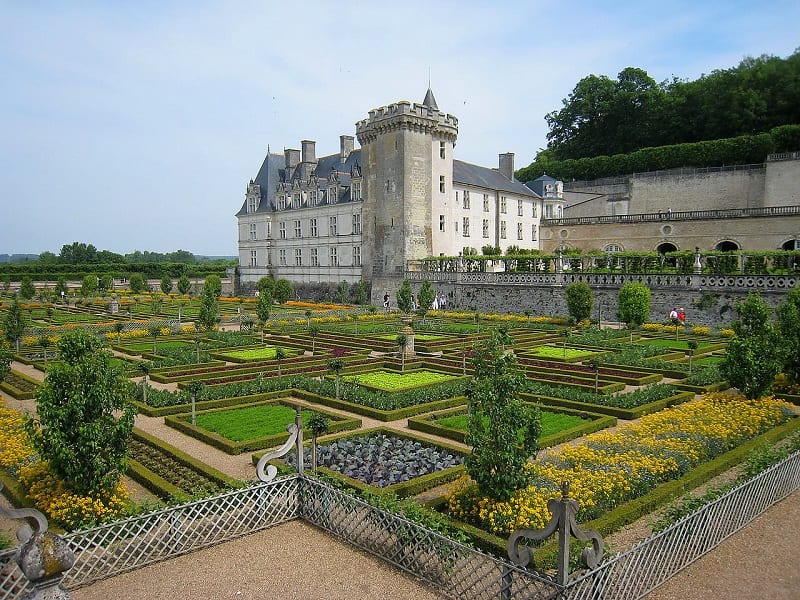 Create a sense of flow and direction.
You need to plan your garden for both beauty and function. This means you want to give a lot more thought to your paths and create a sense of direction to your garden.
Rhythm is best achieved with a repetition of the same plant at intervals within the design. If you're keen on growing a particular type of vegetable or herb, plant them as accents or use them as edging.
"This has the added advantage of helping to confuse insect pests so they are less likely to attack your crops," says writer and garden expert Ann Marie Hendry for GrowVeg.
Whatever format you choose, your garden should flow so you want to stroll through it as much as you want to harvest vegetables.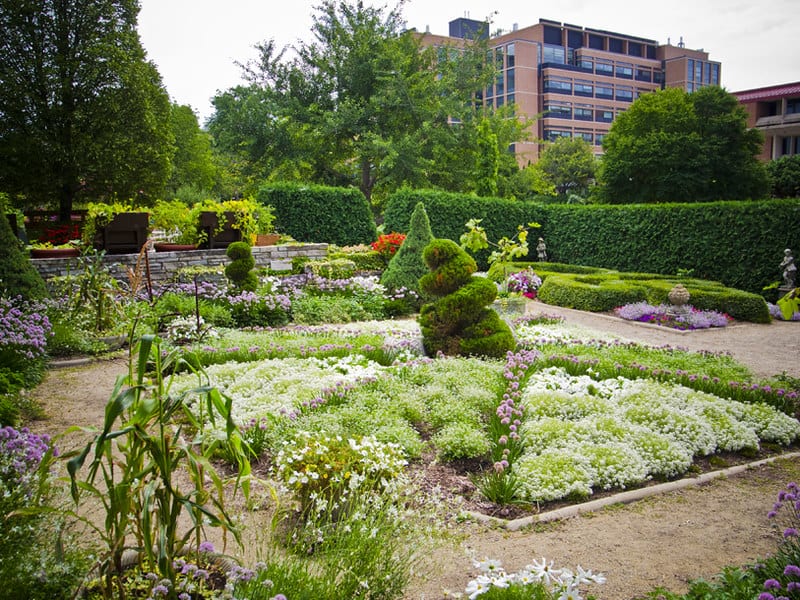 Devise a focal point.
Your garden's focal point can be anything you like: a container overflowing with ornamental kale, an obelisk, or an archway dripping with beans and vines, or a towering globe artichoke.
What may start out as just a nondescript grouping of plants is given definition by a focal point. They give the eyes a place to rest.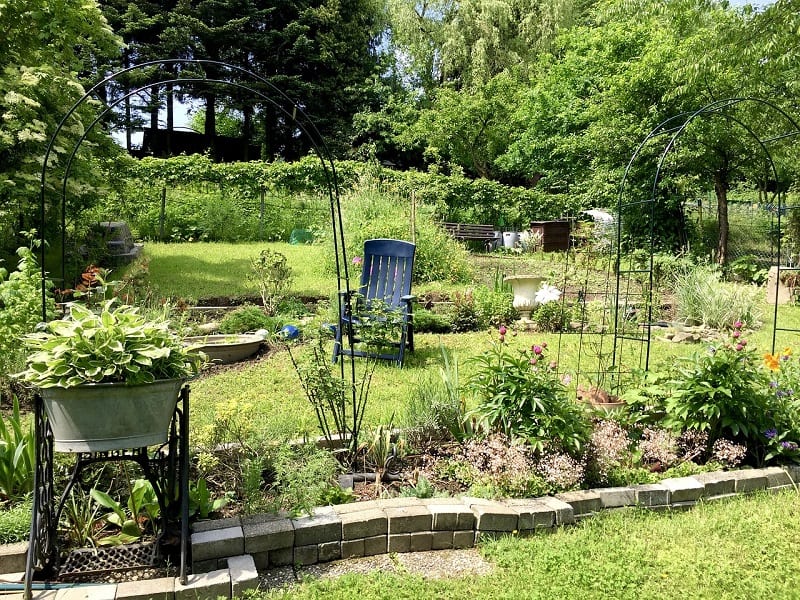 Choose plants for both your kitchen and visual appeal.
Since you are designing a French garden, you will need to consider the ornamental value of each plant, even the vegetables. Select plants both for your cooking needs and their aesthetic appeal.
Color is an obvious consideration. Colorful ornamental plants, which are usually included in a potager, highlight varying textures and convey a sense of drama.
Flowers are likewise essential French garden plants. Consider flowers that match the size, shape and color of your chosen vegetables.
You may want to include perennial herbs and flower patches along the walkways, as well.
Looks Good, Tastes Good, Too!
Potager gardens have become quite popular in the design world over the past few years. Many people wonder how to design a potager garden for their home. Designing a potager garden is easy if you are familiar with the basic principles.
Potager gardens do not need to be fussy and overelaborate. Your potager design can be as complicated or as simple as you wish.
The key is to make your garden look as good as it tastes.