While we are weeks away from the spring mailing of seed and nursery catalogs, many would have us believe that the perennial of 2020 is already chosen: hellebore.
The flowers of the hellebore are a welcome sight when they bloom in late winter to early spring, sometimes while the ground is still covered with snow. The bowed and pendulous blooms are a signal that winter is finally broken.
Growing Hellebore
The different varieties of hellebore tout a magnificent range of flower colors. Some have a surprisingly unique coloring, anywhere from white to soft lavender to black. This is among the reasons why this perennial has a place in just about any landscape.
Here are a few growing tips you should keep in mind.
Plant in well-draining organic soil.
Hellebores grow best in well-draining soil that is rich with organic matter. If your soil is acidic, consider adding lime. Hellebores prefer neutral or even acidic conditions.
Limit your plant's exposure to sunlight.
Hellebore thrives under the shade of trees and is likely to grow better in shady borders close to your house.
Pay attention to fertilizer requirements.
Be mindful when you fertilize. If you choose a fertilizer with too much nitrogen, your plant will grow with abundant foliage but few flowers.
Use bone meal fertilizer in the fall. Make sure to add compost to the soil at planting time – and again yearly, advises Carole Speake, founder of The Gardening Cook.
Propagate by division or grow it from seed.
The best time to propagate hellebore by division is in early spring – before they flower. Dig the entire plant out and shake or wash off the soil so you can see where the buds are on the crown. Make sure each division has at least two buds.
Some varieties, such as Helleborus foetidus and Helleborus argutifolius, do not divide well and are best started from seed.
Because hellebore seeds don't remain viable very long, it's always best to start with fresh seed. Fresh seed can be planted in containers and left outdoors throughout the summer.
If you sow them as soon as they drop from the pods, they will germinate with little effort. Keep the soil moist and you should see germination in either the fall or the following spring.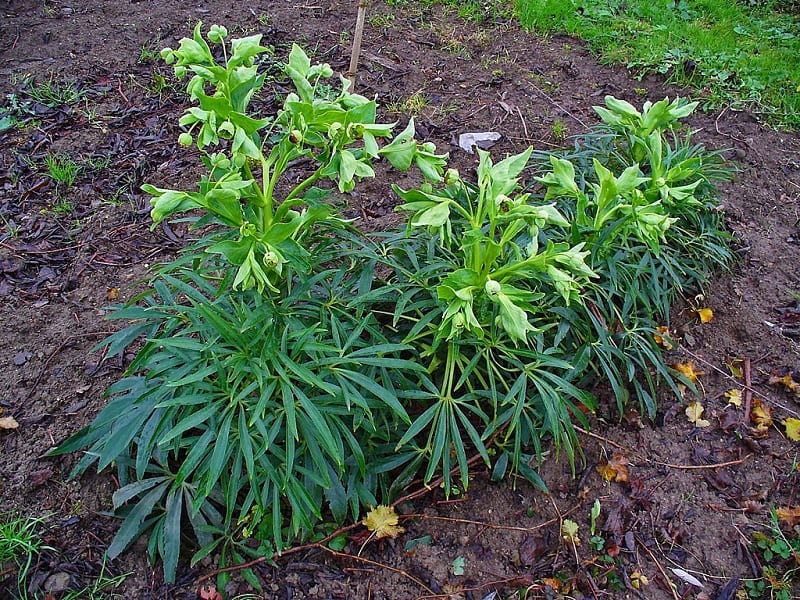 A Spring Dream
Hellebores used to be the domain of practiced horticulturists, but the new hybrid varieties are easy-growing, readily available, and considerably less expensive.
By some accounts, there are now 17 known species of Helleborus. Below are a handful of varieties you might want to consider for your garden.
Hellebore Varieties
The formal name of the Christmas rose is Helleborus niger and it is a rather demanding plant at best. Often difficult to establish, the plant prefers damp, but not too soggy, shady spots.
Experts say the colors of the Lenten rose range from purple to red and green-pink. Hellebores flower petals continue throughout the summer and are quite eye-catching.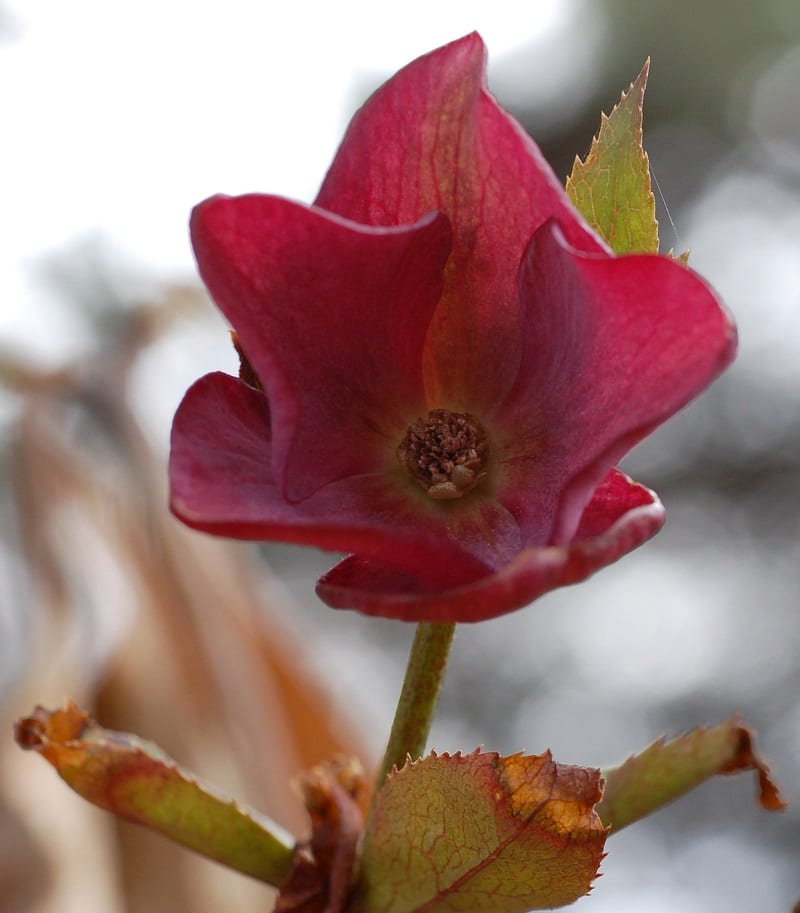 The Corsican hellebore (H. argutifolius) is native to the island of Corsica. The plant has spiny teeth along the edges of the leaves, making it a rather ferocious-looking thing.
The Helleborus x hybridus 'Red Lady' is among the most popular varieties of hellebore. The plant provides abundant nectar and pollen for bees and other pollinators.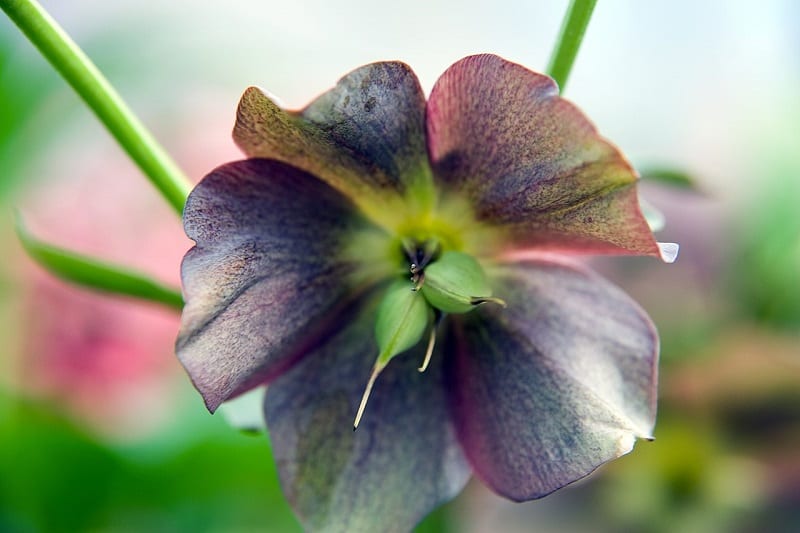 We'll have to wait a few weeks until the planting season, but at least gardeners can take some time this winter to dream.