Baby vegetables are harvested before they reach full size and served while they are small, delicate, and bursting with flavor. Sometimes, the entire plant is dwarf, making them ideal where growing space is limited.
Once regarded as novelties, baby vegetables are becoming popular among many gardeners. If you have a small garden, or you are an urban gardener who lives in an apartment, then these tiny treasures might be ideal crops for you.
Growing Baby Vegetables
Growing baby vegetables is much the same as growing their larger counterparts. They will require the same care and gardening conditions.
Below are some baby vegetables for you to consider for your garden.
Baby Tomatoes
Baby tomatoes are a popular favorite. The "Micro-Tom" is perhaps the smallest tomato in the world. This plant is less than eight inches tall, but it yields a seemingly endless supply of fruit.
You can grow some in a windowsill or window box and enjoy baby tomatoes all through the year!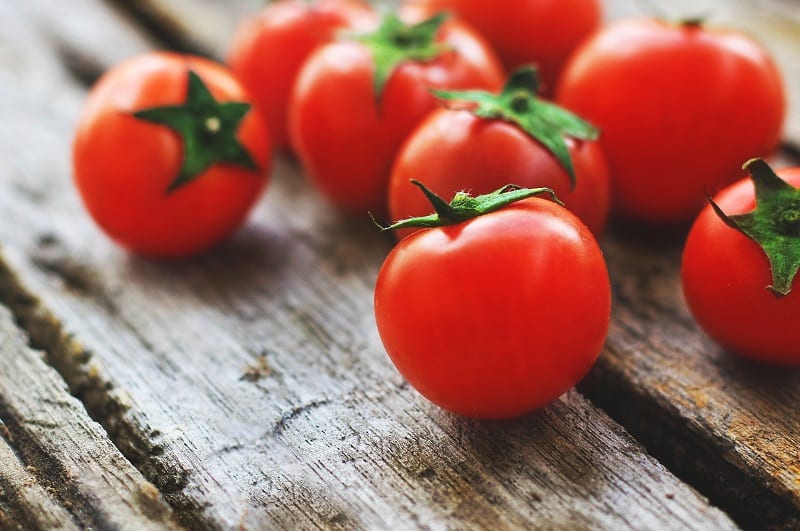 Baby Corn
Some baby sweet corn varieties are ready for harvest in as few as 35 days. This plant produces two-to four-inch-long ears – just right for pickling or stir-fries.
Canned baby corn is boiled and salted. You can do the same with your mini harvest. Your homegrown baby corn will taste the same as canned baby corn, only fresher and crunchier.
Baby Carrots
Grown year-round, baby carrots are pleasantly sweet. You can serve them with some of their greens and are available as French, round, and white. Baby French carrots are 4 inches long and about 3/4 inch wide.
Baby carrots are much tenderer than large carrots. They also contain more beta-carotene, which helps us to see in the dark.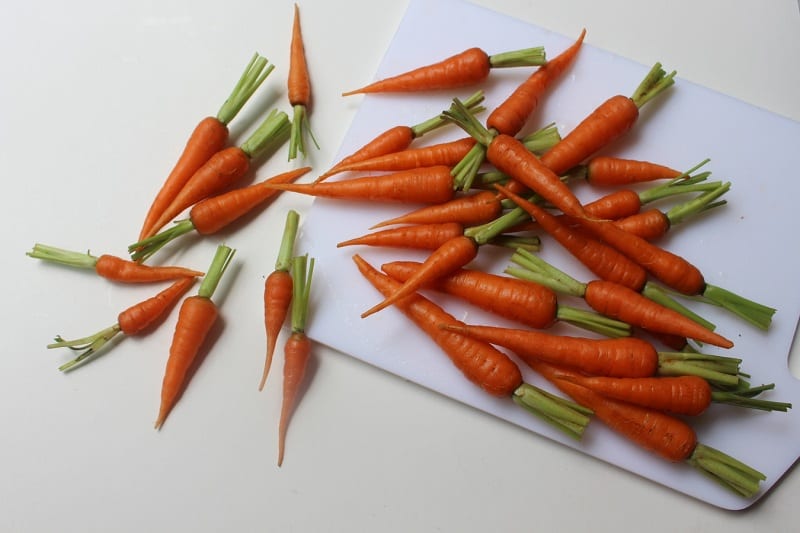 Baby Potatoes
Most potato varieties require four months to produce fully mature tubers. However, many gardeners begin harvesting a month or so earlier, hand-pulling very tender small potatoes from beneath the still-living plants.
The sugars in the small potatoes have not converted to starches. This is baby potatoes do not store as long as larger potatoes but taste sweeter. This sweetness makes baby potatoes ideal for salads, roasting, soups, and side dishes.
Baby Romaine Lettuce
The baby romaine lettuce reaches maturity in less than two months. The plants thrive during the cool season. Many gardeners grow them as a spring or fall vegetable.
You can grow baby romaine year-round in areas with frost-free winters or mild summers. Several baby lettuce varieties grow all year in California.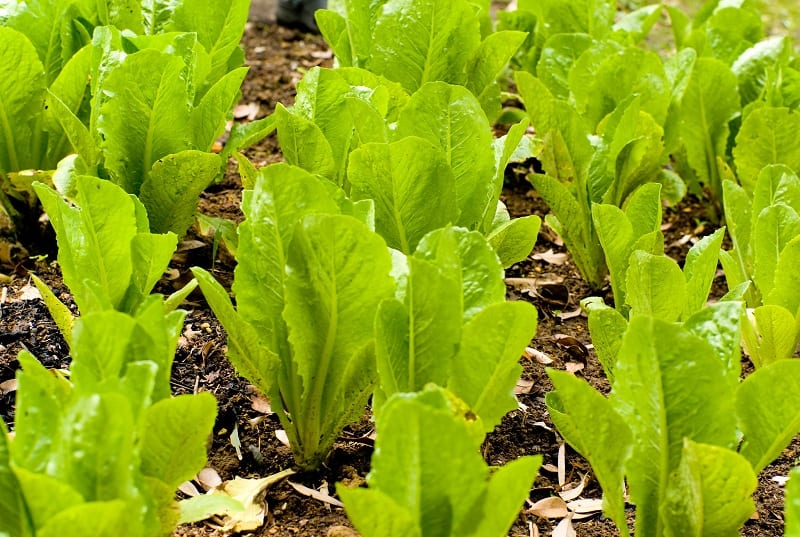 Easy and Fun
Baby vegetables taste best when you cook and eat them right after harvesting. You should grow them in compost-rich soil and keep them evenly moist throughout their growth. Do not overwater or let the soil go dry.
To ensure a continuous harvest, make successive sowings throughout the growing season. You should try to grow crops of the same height and size close together to avoid shading out shorter crops.
These miniatures are fun to grow and serve and their cute appearance may even be a way to get your children to enjoy vegetables!
Here's a quick video…