Welcome, garden lovers, to the colorful, fragrant world of window boxes! There are geraniums and zinnias aplenty, not to mention lavenders, English daisies, myrtle, and sweet autumn clematis. You'll find first-rate sage, thyme, basil, and peppermint, too: there are really no limits here!
Overflowing with color and sweet scent, window boxes are a legacy from a time when people built their homes on the edge of the street.
There was little space to grow plants in the backyard, so clever homeowners began growing miniature gardens beneath their windows.
Tips on Building a Window Box
You'll find many window boxes and troughs sold in garden centers. These can be easily mounted or hung beneath the window of your choice.
For a house, we recommend a wood window box. These can be custom-built to fit the length and width of a windowsill. That is why wood remains the medium of choice for many.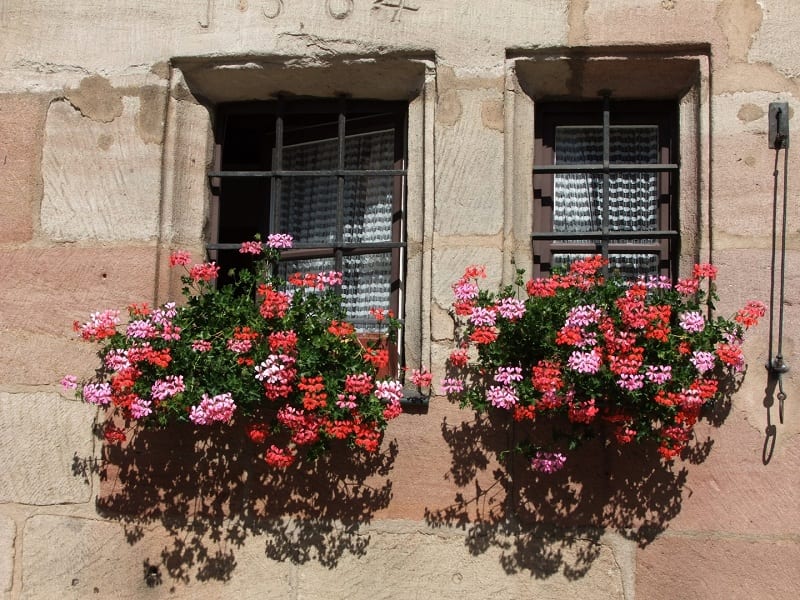 Below are a few important pointers on building a DIY window box.
Drill some drainage holes at the bottom of the box then cover the base with a one-inch layer of rocks. Cover the layer with a piece of large-mesh hardware cloth. Add another layer of ¾-inch stones over the mesh.
Use a standard potting mix from your garden center, or mix your own using soil, peat, sawdust, sand, and a little bonemeal. You should add compost if you intend to plant edibles.
Fill the box with soil to within an inch of the top. Water and mix thoroughly. Add more soil once the water has settled, then water and mix some more. Make sure to water and fertilize often.
Do not set the box directly against the wood of your house. To avoid the accumulation of moisture, leave an inch or two of breathing space. Make sure you fasten the box securely.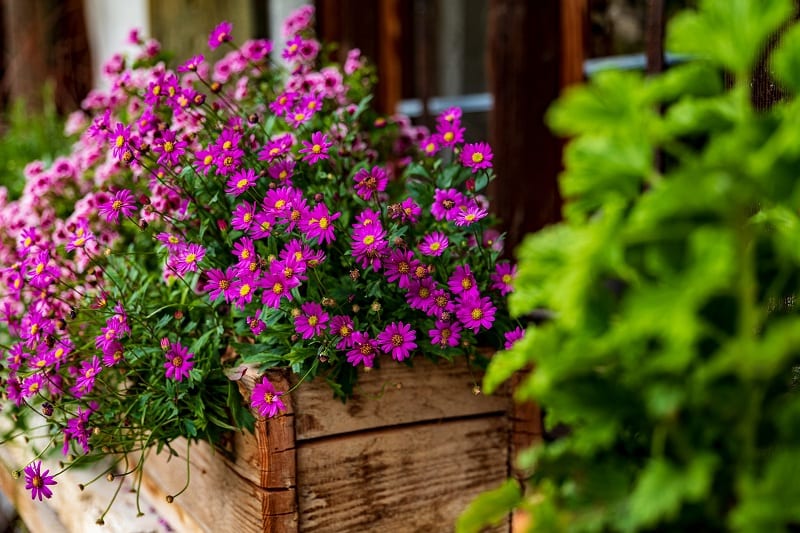 Maintaining Your Window Box
You can extend the life of your window box by using it simply as a holder for a metal or plastic planter or for several potted plants.
You will need to water every couple of days and apply fertilizer every two weeks. Since a window box is just a light breeze away from your living areas, you should avoid strong-smelling fertilizers like fish emulsion.
Be sure to cultivate the soil regularly. This will ensure that the water seeps into the soil rather than just run off.
Here are a few window box ideas for inspiration!
Are you ready to add window boxes to your home?