If you plant tomatoes, then you've probably seen a few sunken, black or leathery brown spots at the blossom end of some of your fruits. That's blossom-end rot.
Blossom-end rot is a common problem in tomatoes, peppers, eggplants, and squash. The disease usually occurs when there are wide fluctuations in moisture.
This reduces the intake and movement of calcium into the plant, causing tissues to break down.
How to Spot Blossom-End Rot
Blossom-end rot often begins when the fruit or vegetable is green or ripening. The disease starts as a small, depressed, water-soaked area on the blossom end of the fruit or vegetable.
As the spot expands, it becomes sunken and turns dark.
How to Prevent Blossom-End Rot
The key to preventing blossom-end rot is proper soil preparation. Maintain a soil pH of around 6.5 to prevent the disease.
Apply lime to the soil to increase the ratio of calcium ions to other competitive ions.
You can also add crushed eggshells, bone meal, or gypsum to the transplant hole to enhance calcium intake.
Proper Moisture and Mulch
Be sure to maintain a uniform moisture supply. Use mulches and irrigation to avoid drought stress.
If it's rainy, ensure your plants have good drainage. Your plants need about once inch of moisture a week.
Avoid Over-Fertilizing and Don't Cultivate Near Roots
Do not cultivate or hoe near the roots of your tomato plants. For fertilizer, use nitrate nitrogen instead of ammoniacal nitrogen. The latter increases blossom-end rot.
You should avoid over-fertilizing your plants during the early fruiting stage. That is when blossom-end rot is more likely to occur.
Staking the plants when they're young can also be helpful.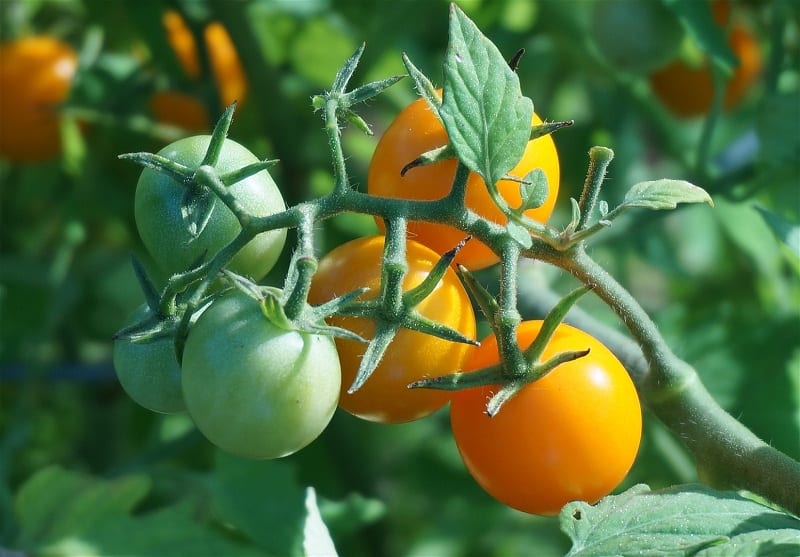 Understanding What Your Crops Need
There is not much you can do once the rot begins. If you remove the affected fruit, the plant might blossom again and set normal fruit.
Apply a liquid calcium fertilizer after removing the affected fruit and make sure to follow the tips above for the rest of your crop.
Growing your own vegetables is both fun and rewarding. All you really need is some decent soil and a few plants.
But to be really successful, you'll need to understand what it takes to keep your plants vigorous and healthy.