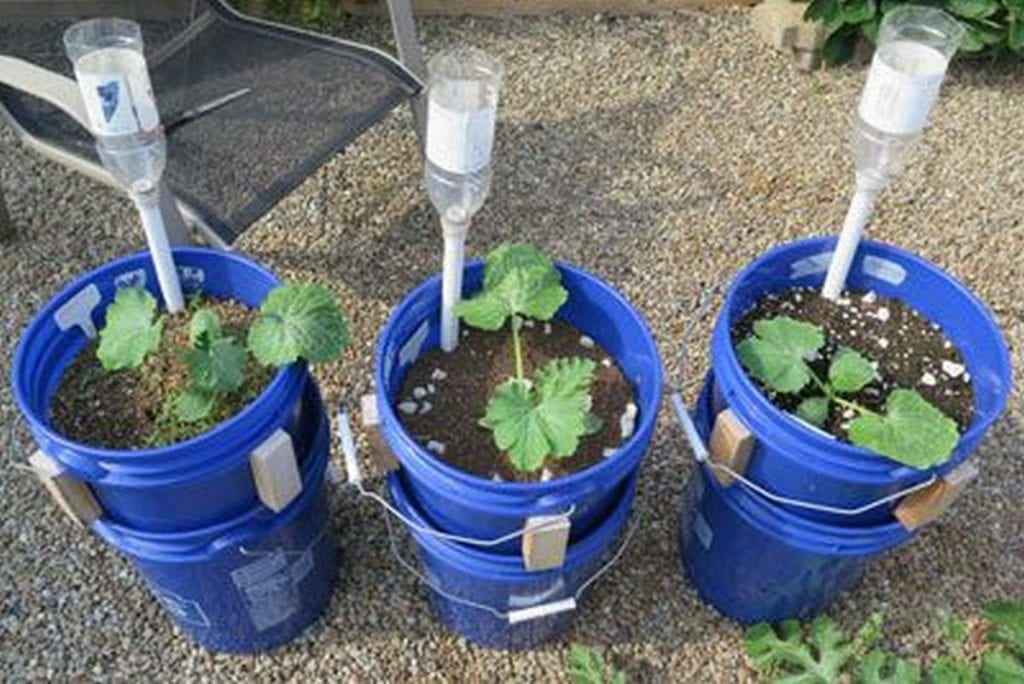 If you're planning on growing plants that thrive on moist soil, such as tropical plants and vegetables, the best way to lessen the demand for meticulous attention is to use self-watering planters. These planters offer a great alternative to watering plants plus a host of many other benefits.
Using self-watering planters will help you save water by preventing wastage. They provide water when it is needed. This is very helpful especially with all the challenges brought about by global warming. Additionally, the roots are kept moist and nutrients are preserved in the soil.
With new improvements in gardening techniques, gardening is more fun now than before. This planter is just one of the many things that make a gardener's life easier. Here's what you will need in order to make one.
Materials:
5-gallon bucket
Milk jug
PVC pipe
Nail
Potting soil
Tools:
Click on any image to start lightbox display. Use your Esc key to close the lightbox.
Do you want to work on this DIY 5 gallon self-watering planter? Watch this video to learn how.
https://www.youtube.com/watch?v=s1lnSmXyfnY