With all that's going on in the world, and with space in our homes at a premium, even the smallest garden provides consolation. We've never needed nature's solace more.
Fortunately, we are at the cusp of the prime season for revitalizing our outdoor landscapes. If you have a garden, now's the moment to rethink your outdoor space with the same decorative attention you give your living room.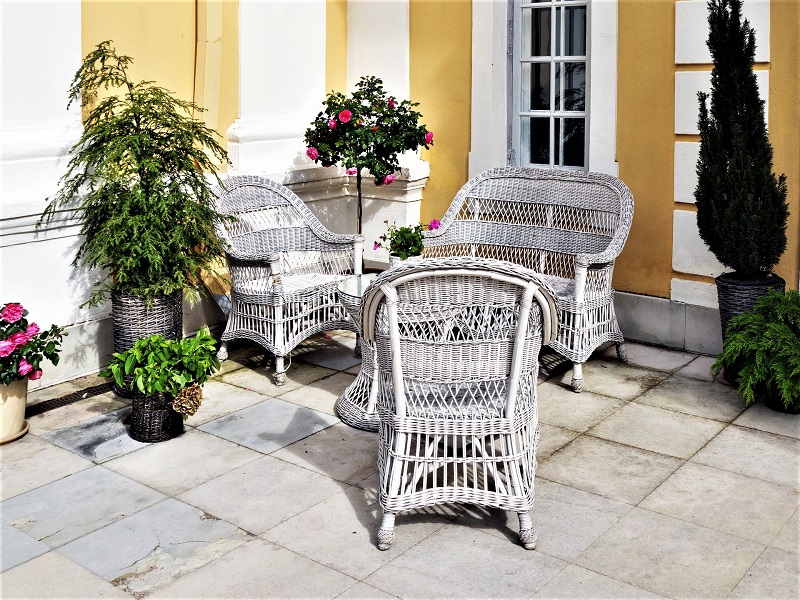 Rethinking Your Outdoor Space
Gardens – planted or otherwise – slump and fall into disrepair with time. They require continuous renewal and re-imagination.
But gardens and outdoor areas that are assembled with the right plant choices and decorative ideas will age slowly – even magnificently.
That said, below are a few tips on renovating your outdoor areas with as little money out of your pocket as possible.
1. Start with a clean slate.
First off, start with a clean slate. Rent or borrow a power washer and discover why so many homeowners love them. You can use it to clean up dirty outdoor furniture, your patio, outdoor pillows, fences, and more.
Just be careful to follow the instruction manual that comes with your power washer. Make sure you use the right amount of pressure for whatever item you are cleaning. Sometimes, for certain tasks, all you might need is a strong hose.
2. Use outdoor string lights.
Just as with furniture, you should think about outdoor lighting as if you were indoors. This often means using multiple sources of light.
If your outdoor space already has flush mounts on a porch or wall mounts for a patio, add string lights. You can use plug-in fairy lights, solar-powered, or Edison globe party lights.
The fact is, any outdoor string lighting will work. Ultimately, what you want is that soft ambient glimmer in your trees and flowerbeds. These little details can make an evening outdoors a magical experience.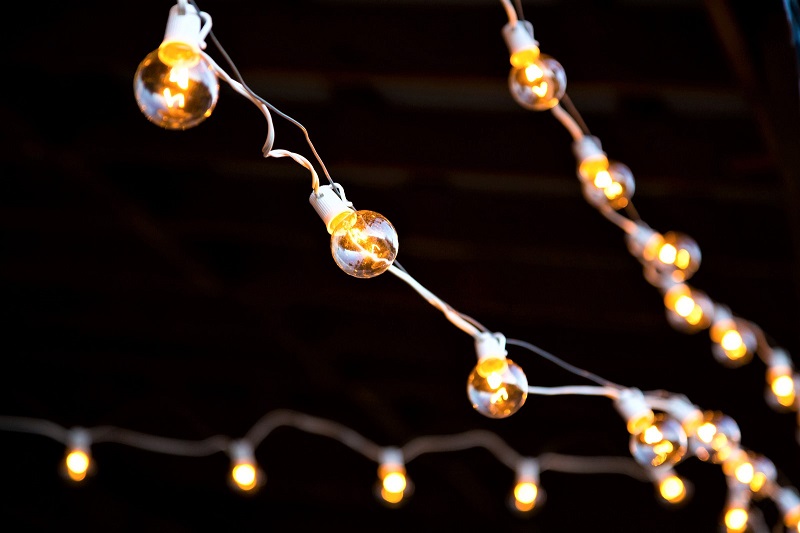 3. Consider your plant choices carefully.
Resist indulging in all your favorite flowering plants and don't plant for instant effect. Calm everything by using plants for their foliage and textural properties.
Remember, also, that perennials and grasses take two to three years to reach established size. Trees and shrubs should take at least five years to develop any real presence.
Meanwhile, if you're looking for a flower with garden show appeal, hydrangeas are truly stunning. Voluptuous globes of blue, pink, purple, and white flowers cover the shrub in summer and spring.
While their appearance may seem high-maintenance, with the right conditions and care, hydrangeas are actually easy to grow, too.
4. Use outdoor rugs.
Outdoor rugs have come a long way in recent years. There are so many options available now, and quite a few have the look and luxury of those once reserved for indoor use. That's good news for anyone who has any outdoor space in need of a fresh look.
You can employ outdoor rugs to create different zones. For instance, you can use a rug to anchor a furnished lounge area as part of your overall design scheme.
Perhaps even more important, a rug is the quickest, cheapest, and most attractive fix for ugly or outdated pavers or decking.
5. Install a water feature.
No garden is too humble for trickling water. You don't need to install a pond in your backyard. You can transform any watertight vessel into a water garden. These include kettles, glazed pots, urns, and stone troughs.
Millstones make attractive fountains. There are also many distinctive carved-stone and concrete fountains and basins available in garden centers.
The sound of trickling water is known to reduce anxiety. Since we can't fly off to some tropical paradise right now, why not bring this experience into your garden?
6. Install a birdbath.
Birdbaths add form and function to your garden with their classic good looks. You'll find them in a wide variety of designs, made from various materials.
Concrete, ceramic, and metal are common, but you'll also find decorative birdbaths made of glass, stone, and marble.
The rest is up to your imagination. You can create a small birdbath garden, overflowing with blooming plants.
You can also fill a birdbath with colorful foliage plants like sweet potato vine, coleus, and dusty miller.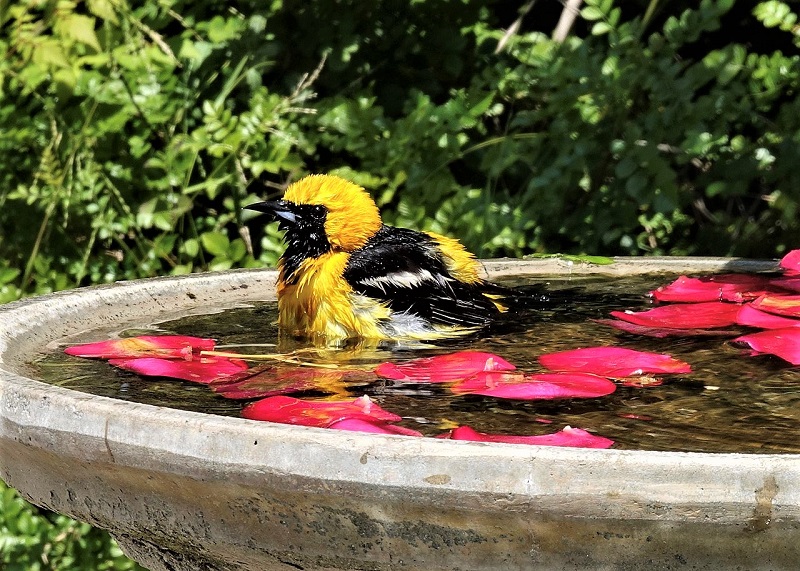 Whether you have a backyard big enough for socially-distanced entertaining, or even a balcony or patio, you can upgrade your outdoor space.
You don't have to spend much to make that corner of home into your own personal oasis.
Remember to take into consideration your family needs and your climate. Then get going with the ideas we've suggested above as you spruce-up your garden and outdoor space this season.
---