Homeowners love their lawns, but let's face it: maintaining verdant, perfectly manicured turf is time-consuming, expensive, and – for the most part – utterly pointless.
American homeowners spent a little over $29 billion on lawn care in 2015 alone. This massive collective expenditure was equivalent to the size of Uganda's GDP last year – and all that for a physical representation of status.
In many ways, a backyard submitted to weeds and wildflowers makes better, more efficient use of water, topsoil, and real estate.
Edible Weeds in Your Backyard
We may not know it, but a yard overrun by weeds is often full of food – mostly edible greens. Many of these "nuisance" plants are actually wild cousins of the greens we buy in supermarkets. And experts say that they usually pack more flavor and nutrients in each leaf than their commercially-grown relations.
Here are seven edible weeds that are likely growing in your backyard right now.
Purslane
If you are a vegetarian and have pledged to avoid all forms of animal products, then purslane would be an excellent alternative to fish. Purslanes are a native of Australia. The soft, succulent leaves of this weed contain more omega-3 fatty acids than some fish oils.
The weed's mild taste balances out the stronger flavors of many other weed species when mixed together in a salad, says Brian Barth in an article for Modern Farmer.
Sheep Sorrel
Sheep sorrel is a cousin of the tangy French sorrel, a much sought-after gourmet green in the Mediterranean. This tall herb is found wild in the grasslands, prairies, meadows, and roadsides of Europe, Asia, and North America. There is a bitter edge to its taste – but when finely chopped, sheep sorrel makes for a delicious salad ingredient.
Dandelion
This plain-looking wildflower is as difficult to eradicate as it is easy to harvest. The leaves, roots, and even the flowers of the dandelion can be used for food and medicine.
But the tastiest parts are the leaves at the center of a dandelion clump. Pluck, chop finely, and sprinkle on salads for a spicy, piquant accent.
Chickweed
Chickweed is one of the few weeds that can match baby lettuce in its tenderness and neutral flavor. The weed is an annual and perennial flowering plant native to Eurasia but naturalized throughout the world.
Many farmers grow chickweed as a vegetable crop and for use as ground cover. Some use it as a cooling herbal remedy for rheumatic pains and skin rashes.
Garlic Mustard
Garlic mustard has earned a reputation for being an aggressively invasive weed in the American Northeast and Midwest. A native of Europe and Asia, traders first brought the plant to North America as a food crop. The plant actually tastes like its cousin, the mustard green, but with a hint of garlic – hence the name.
Plantain
Plantain is one of the most nutritious "nuisance" wild plants you can find in your garden and yard. The flavor of the weed's green leaves and small, stalk-like buds is fairly neutral, but they are rich in Vitamins A, C, and calcium. Because plantain leaves are somewhat thick and chewy, however, you should use them sparingly.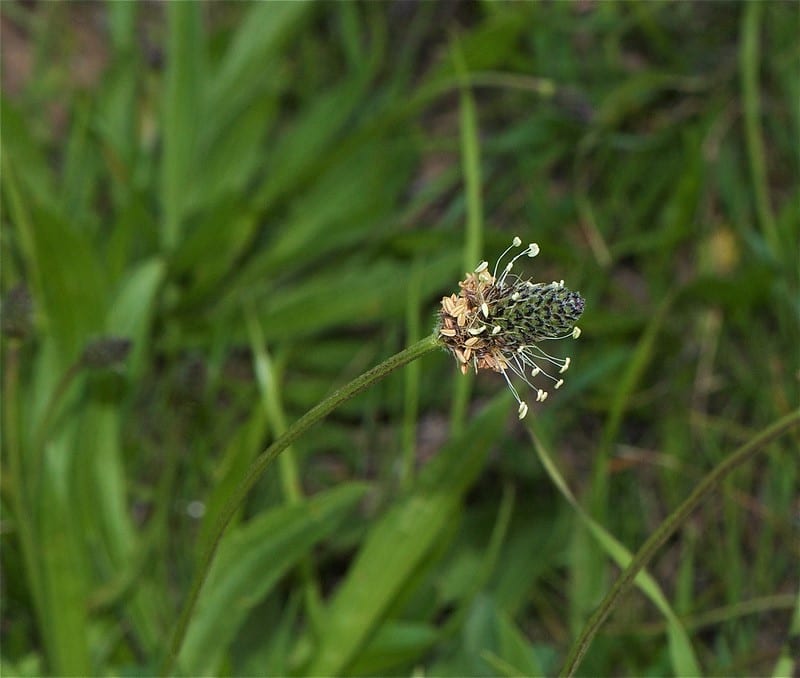 Wild Violet
The wild violet is among the most pervasive and difficult weeds to control. The plants are tough and drought-tolerant. The wild violet's unusual flowering quirk produces thick mats of leaves that can choke your garden and lawn. But the leaves of the weedy violet are edible, and its pretty flowers are quite tasty, too.
A Growing Trend
Green spaces are important, as any good gardener will tell you. But an expanse of green grass is likely to become a lower priority for most homeowners in the years ahead.
With a growing movement that embraces a more natural lifestyle, there is a trend toward the return of more eco-friendly lawns that welcome wild, flowering weeds.
Hopefully, this trend will, in time, translate itself into greater support for a healthier and more diverse ecosystem.