Now more than ever, water conservation is necessary – even in places where water seems abundant. The world's water resources are finite, and they are getting smaller every year.
Scientists have warned that global warming is drying out the planet's soil, which could create a world where "drought-like conditions become the new normal."
The global demand for water already exceeds supply in regions with more than 40 percent of the world's population. That may climb to 60 percent in the coming decade if conservation efforts fail, according to some experts.
Checking for Water-Wasters in Your Garden
We can all tread a little lighter on the planet by re-evaluating our garden designs and watering habits to eliminate inefficient practices and waste. By so doing, we can reduce our utility bills and prevent pollution in nearby rivers and watersheds – where it can contaminate local water supplies.
Below is a basic checklist to help you address possible water wasters in your garden.
1. Are you sure hoses aren't leaking?
Check your hoses and hose connections to make sure they do not have any leaks. Examine the hose's connection to the spigot for dripping or spray. Often enough, you can solve these problems with nothing more than rubber cement or a hose washer.
Make sure you wrap your hose properly and set it aside after use to prevent accidental puncturing.
2. Do you harvest rainwater?
If you haven't found ways to harness rain water in your garden yet, then you are wasting an excellent opportunity to reduce your utility bills. Gardeners can play a key role in conserving freshwater by using rainwater to water their plants .
Captured rainwater is free of the salts and pollutants associated with ground and surface water, according to the Brooklyn Botanic Garden. In urban areas, the natural acidity of rainwater is good for soils that have become alkaline from cement-leached lime.
Perhaps best of all, rainwater is free.
3. Do you use excess household water in your garden?
If you are pouring excess household water down the drain, then you are wasting a precious resource. You can water your garden with excess water from your family's drinking glasses and from steaming or cooking vegetables and pasta.
You can also try placing a bucket in your shower to collect the water that runs from the faucet while your water is heating. You can use that to water your plants afterwards.
You can even use water from your freshwater fish tank for your plants. The nitrogen, phosphorous, and organic material in fish tank water would be beneficial for your garden.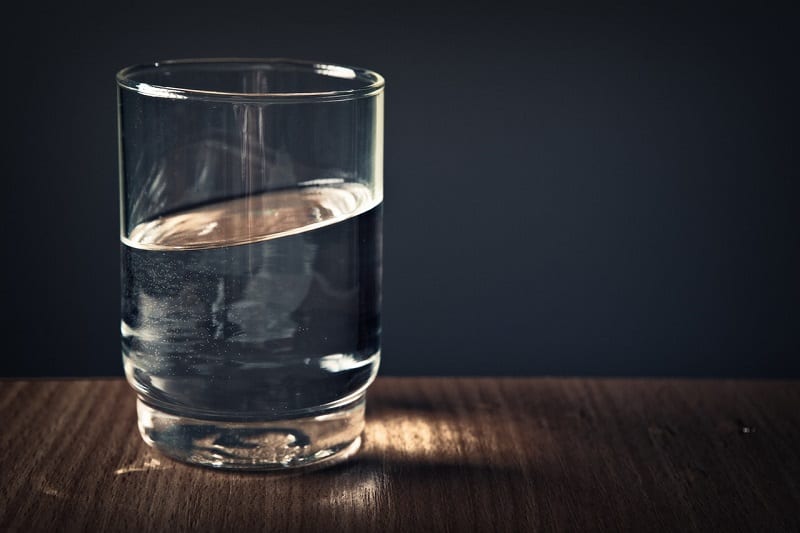 4. Do you water your garden at the right time?
The best time to water is in the early morning – right as the day breaks and the temperature is still low. This allows you to minimize water loss through evaporation.
If you water in late afternoon, your plants won't have enough time to dry before sundown. Remember, wet soil and foliage are perfect breeding grounds for disease.
You should always be mindful of how you water your plants. Proper watering helps you save water even as it ensures a robust, healthy garden.
5. Do you use mulch?
One of the beneficial effects of mulching is moisture retention. This is an invaluable practice when creating a water-wise landscape. Your garden's soil loses moisture through a variety of ways, but evaporation accounts for a large amount of moisture loss on hot, windy days.
You can prevent excessive evaporation by applying mulch on your beds. Try adding a two-inch layer of composted leaves or shredded pine bark over the top of the dirt to keep it from drying out too fast. This can drastically reduce the amount of water you need to water your plants.
6. Do you grow plants that are suited to your soil and climate?
Native plants or plants and vegetables that flourish under the conditions of your location and climate require less water and attention than exotic, imported varieties.
Learn more about local soil and climate conditions. Seek advice from your local university extension service as to what plants will flourish in your area. Growing these plants will help reduce your garden's water consumption.
7. Do you have a composting system?
You can add water conservation to the many benefits of compost in the garden. Compost is decomposed organic matter that has stabilized but continues to break down at a slower rate.
Apart from enriching your soil, compost reduces your plants' need for water by increasing the soil's moisture retention – just like mulch. Research has shown that a mere 5 percent increase in your soil's organic material quadruples the its water holding capacity.
A layer of compost on bare soil also serves as an effective barrier against evaporation of moisture.
Join the global water conservation effort!
Outdoor water use varies greatly depending on geographic location. In dry climates, a household will typically devote 60 percent of its water consumption for outdoor uses.
Some experts estimate that as much as 50 percent of water used for irrigation is wasted due to evaporation or runoff caused by inefficient irrigation systems.
If homeowners perform regular maintenance to reduce irrigation water waste, they can save nearly 8,800 gallons of water each year. That amount of water is enough for 500 showers!
You can reduce your overall water consumption by minimizing water waste around your home. And you can do it without compromising your garden. The checklist above should help get you started.