What's not to love about sunflowers? There's something warm, happy, and homey about them. They are also easy to grow!
Sunflowers are summer annual flowering-plants. They bloom in the heat of the sun. You can start them from seed as soon as the danger of frost has passed.
Planting at around this time of the year will give you sunflowers with taller stalks and wider flower heads. Sunflowers planted in mid-summer grow shorter stalks.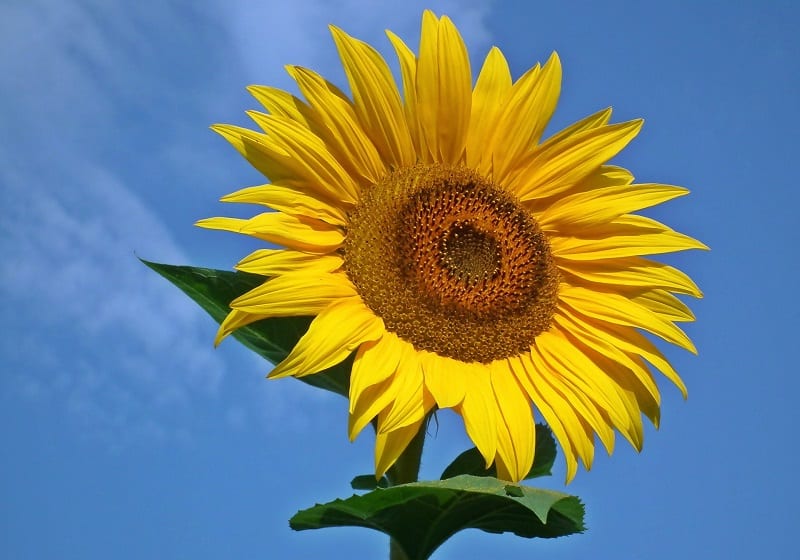 Growing Sunflowers
Depending on your purpose, there is always one sunflower variety that's perfect for you.
If you want sunflowers for your flower garden, you can choose shorter varieties with smaller flower heads. For edible seeds, choose the American sunflower, Helianthus annuus.
Below are a few pointers on growing sunflowers in your backyard.
Choosing a Location
Pick a sunny location where your plants can get at least 6 to 8 hours of sunlight every day. Sunflowers are not picky when it comes to soil. They are even drought-tolerant. But they will not tolerate soil with standing water so you need to find a spot that is well-draining.
Preparing the Soil
Prepare the soil by digging an area 2 to 3 feet in circumference about 2 feet deep. While not picky plants at all, sunflowers thrive in slightly acidic to somewhat alkaline soil with a pH of 6.0 to 7.5.
Sunflowers are heavy feeders. For best results, amend the soil with organic matter or composted manure. You can also work in a slow-release granular fertilizer 8 inches deep into the soil for good measure.
If possible, plant your sunflower seeds in a spot that is sheltered from strong winds – perhaps along a fence or near a building.
Planting Sunflower Seeds
Give each sunflower plant plenty of room. The plants need space to expand. This is especially true for low-growing varieties that branch out. Make your rows about 30 inches apart.
Plant the larger seeds no more than 1 inch deep about 6 inches apart. You can plant multiple seeds and thin them to the strongest contenders when the plants are six inches tall.
Caring for Sunflower Plants
While the plant is small, water around the root zone – about 3 to 4 inches from the plant. You may wish to set snail or slug bait around the stem to protect your plants against pests.
Once the plants are established, water them deeply but infrequently to encourage deep rooting. Feed the plants sparingly, too. Overfertilization can cause stems to break in the fall. You can add diluted fertilizer into the water but avoid getting it near the plant's base.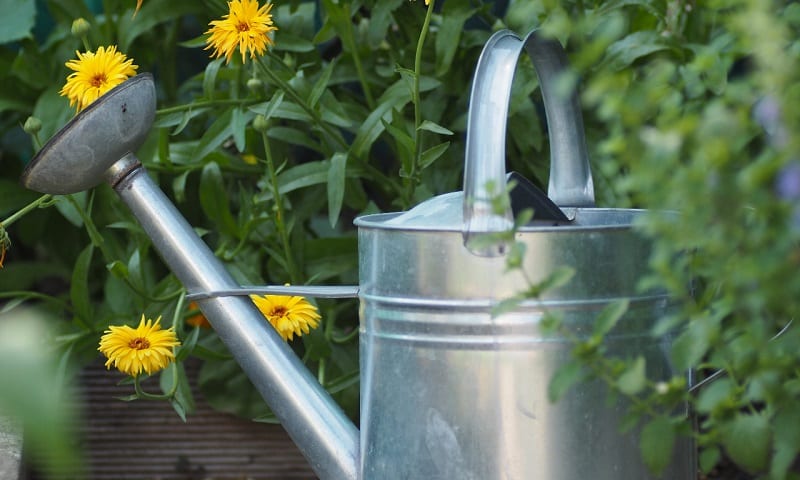 The taller sunflower varieties and cultivars require support. Bamboo stakes are a good choice for plants that have strong, single stems. Your sunflowers will also attract birds and squirrels. If you plan to use the seeds, deter these animals with barrier devices.
As seed heads mature and the flowers sag, you can cover each one with white poly-spun garden fleece, says Catherine Boekmann for Old Farmer's Almanac.
If there are deer in your area, keep them off your plants with a tall wire barrier. Sunflowers are relatively insect-free, but a small gray moth will sometimes lay its eggs in the blossoms. Pick the worms from the plants by hand.
Cutting Flowers for Bouquets
For indoor bouquets, cut the main stem just before its flower bud opens. This will encourage side blooms.  Remember to cut stems early in the morning. Harvesting flowers during mid-day may lead to wilting. The flowers should last at least a week in the water at room temperature.
Do you grow sunflowers in your backyard? If so, we'd love to hear more tips and growing advice from you!
Here's a quick video…