Many gardeners are reluctant to cut blooms from their flowerbeds for fresh indoor bouquets. Their reluctance is understandable. After all the work that goes into pampering those blooms, why shouldn't you be protective?
But it's possible to enjoy the best of both worlds. You can have both by creating a separate garden just for cutting.
You might think that a little too much work for seasonal indoor décor. The key to making the whole undertaking low-maintenance is planning.
Growing a Cutting Garden
Growing a cutting bed allows you a lot of freedom. Its sole purpose is to produce flowers for you to cut. You don't have to worry about how it will look. You can mix and match colors, textures, heights, and varieties. Plant all your favorites.
Select an inconspicuous location – along the edge of your garage, perhaps, or in a back corner of your yard. Be sure you pick a spot that benefits from lots of sun and rich, well-drained soil.
Here are more tips on growing a cutting garden.
Selecting Plants
Think about what types of flowers you want to grow – both annuals and perennials – and start a list. Consider limiting the varieties to a manageable half-dozen.
Try to focus on flowers that have longer stems. That makes them the best candidates for cutting and arranging.
The Size of the Flowerbed
The size of the plot depends on how much space you have and how much time you can devote to caring for your cutting garden. The plot isn't supposed to look like a mixed border of plants. There is no need to linger on design principles. Visualize the bed more in terms of crops.
Preparing the Soil
If you're making a new bed on an existing lawn, remove any turfgrass and roots. You can enrich the growing area by working a four-to-six-inch layer compost into the top eight to ten inches of soil.
If the ground is very sandy, swampy, rocky, or high in clay content, consider growing your cutting garden in a raised bed with amended soil.
When to Plant
Grow a balanced mix of perennials and annuals. Your favorite perennials will come back year after year. The annuals will let you experiment. Both types make excellent cut flowers.
You can begin planting after the last frost: sometime in spring, depending on where you live. Don't buy your plants or seeds too early – unless you have your own greenhouse – or else the late frosts could wipe out your investment.
Maintaining Your Cutting Garden
Once your plants are in the ground, water them carefully and thoroughly. This will help them settle. Spread a two-to-three-inch-thick layer of mulch around the plants.
Use shredded bark, salt hay, pine needles, or whatever else you prefer. The mulch will suppress weeds and help the soil retain moisture. Your plants will require consistent moisture throughout the growing season.
Make sure you cut stems regularly and remove faded blossoms. This will encourage your plants to keep blooming as frequently and for as long as possible.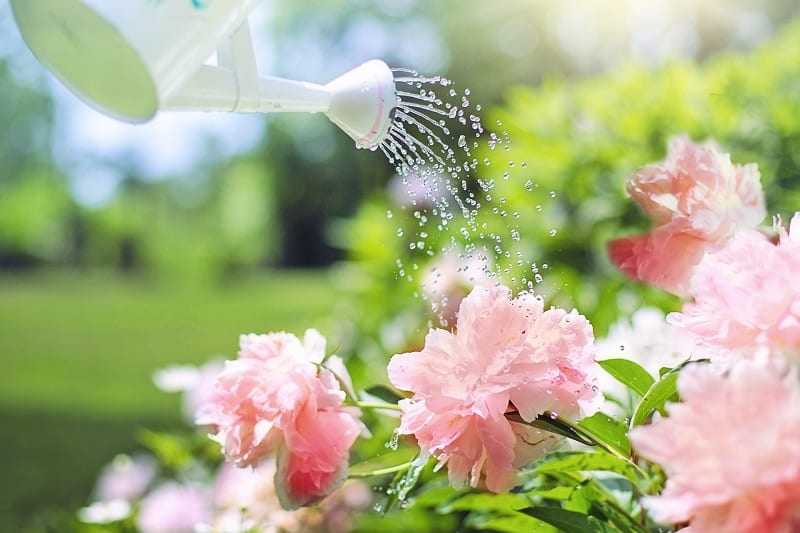 Harvesting Blooms
Do your cutting during the early morning. Bring a tall container of tepid water along with you. Plunge the stems into the water immediately after snipping. This will allow them to prolong their vase life. When you're back inside and ready to start arranging, make a fresh cut on the stems and add a floral preservative to the water.
Easier on Your Purse and the Environment
Growing your own flowers for arrangements is easier on your purse, and good for the environment, too, if you avoid synthetic fertilizer and pesticides. In milder climates, you can have a year-round supply of cut flowers.
Do you already have a cutting garden? We'd love to hear your tips and advice!