When it comes to vegetables, we place a premium on freshness, and nothing is fresher than homegrown produce. Fortunately, you don't need a green thumb to grow fresh vegetables right in your backyard.
Homegrown vegetables are healthier, crispier, more delicious than anything you can find in a grocery store. And, unlike store-bought produce, you are fully aware of what has gone into your own backyard harvest and know exactly what you are eating.
A vegetable garden also saves you a lot of money!
Easy-to-Grow Vegetables
Many are too intimidated to start a vegetable garden, but the task can be simple – and quite enjoyable – if you grow the right crops.
Whether you're a gardening novice or you simply want to grow a no-fuss, no-muss vegetable garden, here are five of the easiest vegetables to grow.
1. Lettuce and Other Salad Greens
Lettuce grows quickly, is easy to harvest, and requires little space. You can even grow the vegetable in containers, perhaps accompanied by flowers or tucked under taller plants.
Lettuce is a cool weather plant so it can be planted in early spring or fall. The key is to grow small batches of the crop at a time. That way you can and keep fresh lettuce coming in for months.
2. Spinach
Spinach will always gain a top spot in any easy-to-grow list. Growing spinach is much like growing loose-leaf lettuce. You will need to plant it in well-drained soil with compost. You can plant spinach in full sun or light shade.
When you plant your spinach seeds, you will eventually need to thin where you planted a few weeks later. Be sure to thin those areas where you see clusters of spinach appear.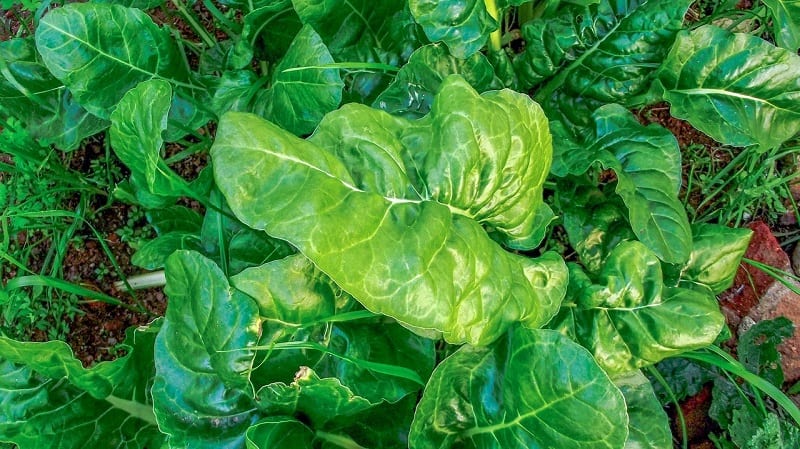 3. Tomatoes
Tomatoes are one of the most sought-after fruits during the summertime. Homegrown tomatoes taste like nothing on a store shelf: they are sweeter, juicier, and have a fuller flavor. The amazing thing is that tomatoes are very easy to grow, too.
You can start your tomatoes indoors 4 to 6 weeks before transplanting outdoors. Otherwise, just pick up seedlings from your local nursery.
Once you have your seedlings, plant them in full sunlight in well-drained soil. Tomatoes love the heat and hate the cold.
Be sure to add your compost around each plant while planting. You'll need to water regularly and fertilize the soil once a month.
4. Cucumbers
The steps to planting cucumbers are simple. Cucumbers can be planted directly into the ground or started indoors three weeks before planting. You can also purchase seedlings at your local nursery.
Cucumbers are a warm-weather crop. You should plant them after the last spring frost either in your garden or in containers.
You should plant cucumbers in well-draining soil with ample sunlight. Be sure to use compost when planting them, as well.
Cucumbers are a vine. Give them ample space and you can expect a sizable yield of cucumbers for your table come harvest time.
5. Yellow Summer Squash
Summer squash is another easy vegetable to grow. You can start your squash seeds indoors or buy squash seedlings for a quicker harvest.
When planting squash, be sure to work some compost into the well-drained soil. Squash thrive in the sun so planting them in direct sunlight.
Squash grow on a vine, as well, so be sure to give them enough room to run their vines. You can use a trellis or simply let the vine run along the ground. Water your squash regularly and fertilize once a month and they'll do just fine.
Most Likely to Thrive
Most of the gardening websites and literature agree on which vegetables are best for beginner gardeners. What we've cataloged here are just some of many. The only criterion is that we've managed to grow all the plants we've included in this list and we can tell you that they are all easy to raise.
Of course, you can't just throw these vegetables into the ground and walk away hoping they'll flourish. But, depending on your space, these five are certainly among the most likely to thrive with minimal attention and care.