Grasses – green, neatly trimmed symbols of home and community – shape refined landscapes all over the world. In fact, there are now 10,000 grasses worldwide. There are hundreds of thousands of variations within these types and genus.
Many of us know some of the main varieties of grasses. In Australia, Buffalo Grass, Kikuyu Grass, and Couch Grass are three of the most common. Many other native grasses grow across the bushland, as well.
Varieties of Grass Around the World
But what about the rest of the world? What types of grass do people in other countries grow on their lawns? Do they grow Kikuyu in England? Do the Japanese have buffalo grass?
Below are the types and varieties of grass you'll find in lawns in Asia, the USA, Europe, and Africa.
Asia
The Asian continent covers a large area. For this reason, both the Asian mainland and the islands experience a vast range of climate conditions.
The grasses that are most synonymous with Asia include the group of grasses known as Zoysias. These grasses thrive in hot conditions, particularly in East Asia its temperate and tropical climates.
The common grasses of the Zoysia Grass genus include Japonica (Korean Grass or Japanese Lawngrass) and Matrella (Manila Grass). Macrantha (prickly couch) also belongs to the genus.
Many of these grasses have found their way to Australia, which has similar climate conditions.
Centipede Grass, native to Southern China, is another grass found in Asia. Like many of the genus Zoysia, Centipede Grass grows quite slowly and doesn't require frequent mowing.
The USA
The USA, like Asia, experiences significant differences in climate from the north to the south. This why the country is home to a large variety of grasses. The USA has likewise taken a leading role in developing and breeding new turf varieties.
The effort primarily stems from the performance requirements of the country's highly competitive sports industry.
Below are some of the grasses you'll typically see in the lawns of the USA.
Kentucky Blue Grass (KBG) is a cool season grass that performs well in the northern states. Many homeowners prize its blue-green color.
While Kentucky is known as the Bluegrass state, KBG is actually native to northern Asia and parts of Europe.
Bermuda Grass (Couch Grass) is a warm season grass common in the more southern states. This type of grass performs well in over 100 countries within tropical and subtropical climates.
Bermuda grass is known for its hard wearing, fine leaf. The grass is frequently grown on sports fields as well as home lawns.
St Augustine (Buffalo Grass) is a thick, broad leaf, warm season grass. This type of grass is well-known for high shade tolerance and weed resistance.
In the USA, St Augustine grows best in the south-eastern states. The grass grows well in Texas and also in Mexico and South America.
You'll also find Perennial Ryegrass, Zoysia Grass, Bahia Grass, Fescue, and Seashore Paspalum growing on US lawns.
Europe
When you think of Europe, you primarily think of the cold climate areas. These parts of the European continent experience snow and frost many months of the year. So, people in these regions almost exclusively grow cool season grass varieties.
These grasses include Fescue and Ryegrass. In fact, many in Europe grow a blend of these cool season varieties in the same lawn. They also grow Creeping Red Fescue, Common Bentgrass, Annual Meadowgrass, and Brown-top Bent Grass.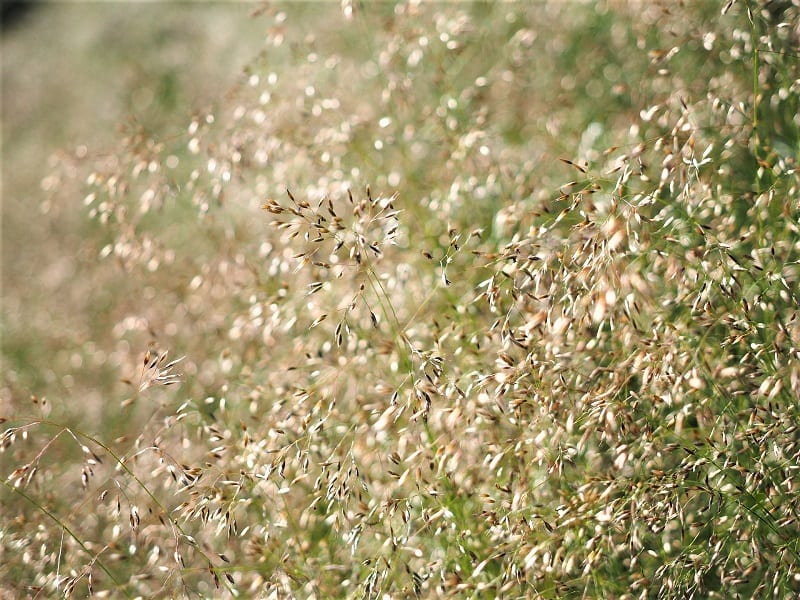 Africa
Kikuyu grass, which is also found in Australia, is originally from the highland regions of East Africa. This grass is named after the Kikuyu tribe of that area.
Kikuyu is still the most popular lawn variety in many African countries. You might recognize another indigenous grass, LM grass, by its other names. This variety is also called Durban Grass and Sweet Smother Grass.
LM Grass has a creeping growth habit like kikuyu, but it grows much less invasively. People in many African countries also grow warm season grasses like buffalo and couch.
---