Gardening is a joyous and magical experience and should be part of every child's upbringing, no matter where they live.
These days, gardens are sprouting everywhere. People garden on rooftops, community plots, schools, and balconies. They grow flowers and vegetables in cities and the suburbs.
This means parents everywhere have more opportunities to share the experience of gardening with their children.
Gardening with Kids
If you've ever been at a loss searching for fun activities for the kids, look no further than your backyard. Gardening offers wondrous opportunities for children to play and grow.
Here are just a few of the many reasons why you should garden with your kids.
Gardening is an excellent educational experience.
Children learn best when engaging all their senses. When gardening, kids touch and feel the dirt, seeds, and flowers. They see the vibrant colors and varied sizes of the plants, hear the birdsong in the trees and shrubs. They smell the flowers and taste the fruit and vegetables they raised once these are on the table.
Being in the garden helps children grasp the concept of gardening along with all the math and scientific concepts that go with it.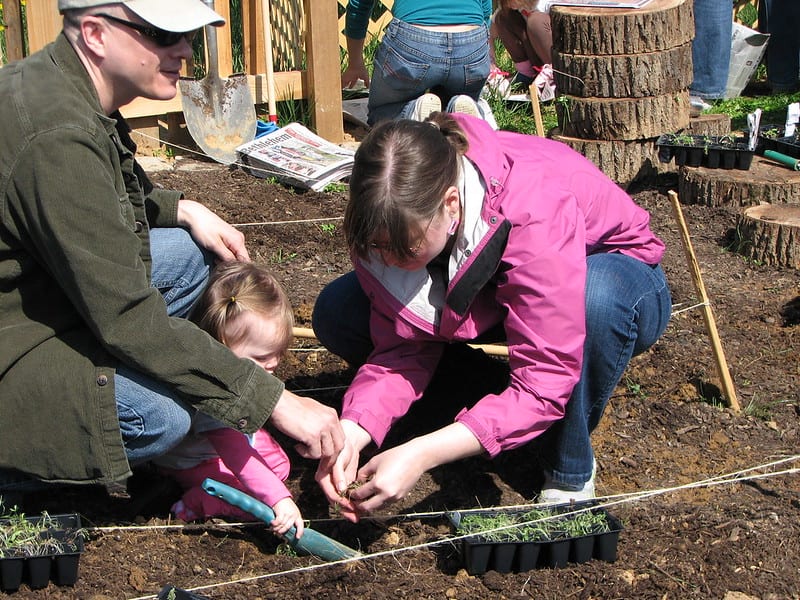 Gardening encourages healthy eating.
Gardening with kids is a wonderful opportunity to talk about healthy eating. In fact, you might find that children will help themselves to all sorts of things right from the garden like peas, carrots, strawberries, and tomatoes.
Even the pickiest children will try to eat the fruits and vegetables they grow.
Gardening teaches responsibility and patience.
Gardening offers a wonderful opportunity for children to learn about responsibility. In the garden, kids learn to take care of their seeds and plants each day.
They learn about patience by watching plants grow. They will also begin to understand the importance of work and the joy it brings.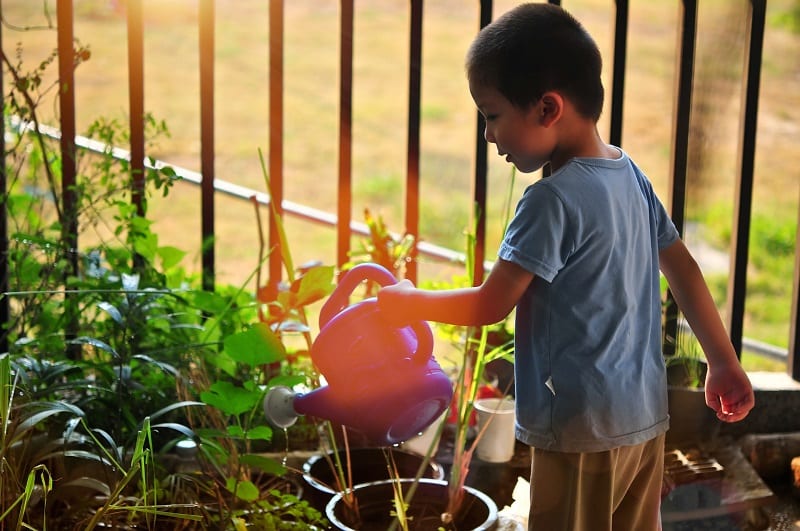 Gardening builds muscles and fine motor skills.
Gardening is good for building muscles, fine motor skills, and coordination. Digging dirt, pushing a wheelbarrow, pulling weeds, and mounding potatoes require hard work.
Experts say kids learn fine motor skills when planting seeds, plucking off pests from leaves and picking fruits and vegetables.
Gardening fosters community and cooperation.
Whether it's in a school garden, community garden, or your backyard, gardening helps a child learn how to work with others. Being in the garden also permits them the time and space to bond and connect with their parents, teachers, and peers.
Gardening improves a child's ability to plan and organize.
Planning and organizing a garden can be demanding. When you encourage children to participate in the process, they learn what flowers bloom during what time of year and how long it takes a seed to actually grow into a vegetable. This increases their planning and problem-solving skills.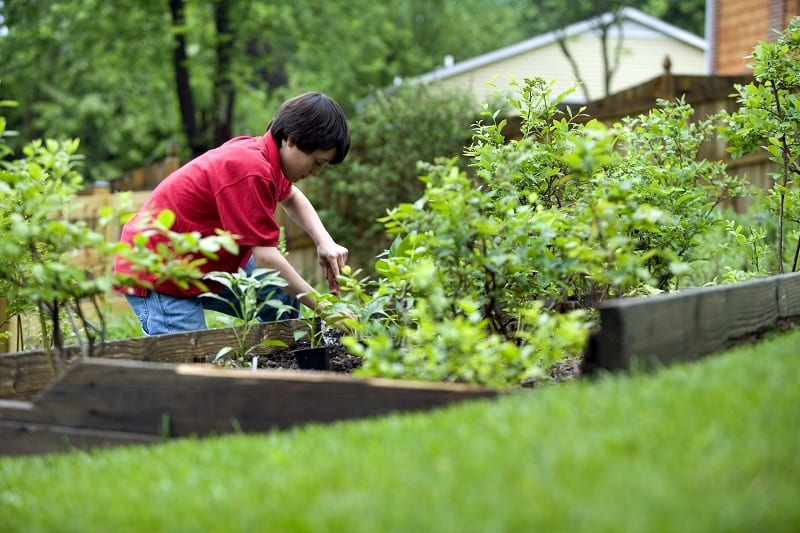 Gardening teaches kids to respect nature and the environment.
Growing a garden helps children develop an understanding of nature, an appreciation for its beauty and importance. In the garden, a child learns our role in taking care of the environment.
Gardening is also a wonderful way to teach children that they people are never too young – or too old – to make a difference in the world.
Do you garden with your kids? If so, we'd love to hear about your experiences.