There are graveyards for mangled bicycles in vacant lots throughout China. Local governments have long pondered over how to dispose of millions of abandoned bicycles: the result of an initial oversupply to support the country's bike share program.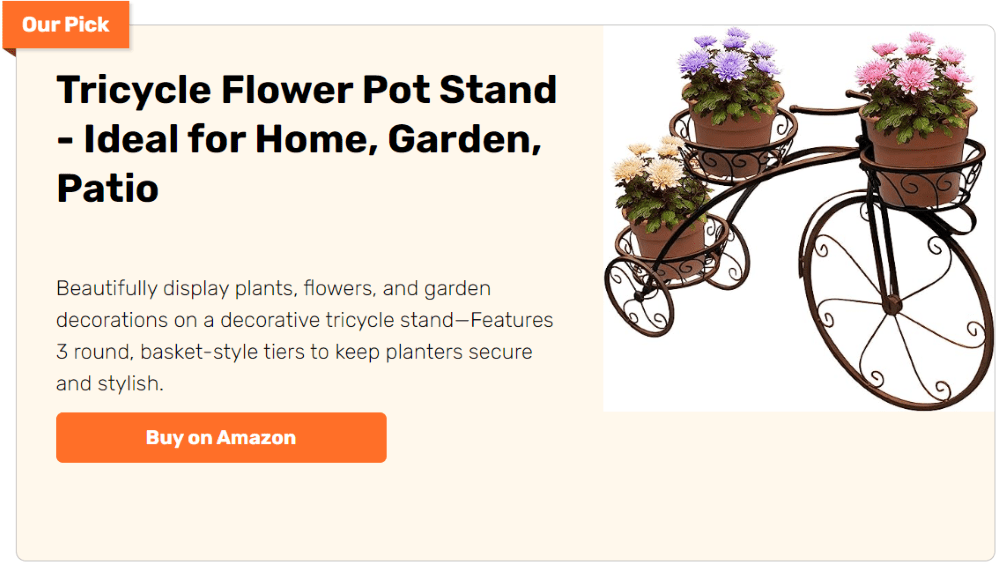 Bicycles, whether broken or not, have major recyclable value here in the U.S. because their metal scraps and tires can be still be repurposed. But there are other, clever ways to repurpose your old wheeled steed, especially if you are one of those cyclists for whom bikes have a special, sentimental value.
Do you have an old bicycle that's been sitting inside your garage for years? It's time to take it out – but not for a ride. You can breathe new life into it and turn it into something functional and beautiful.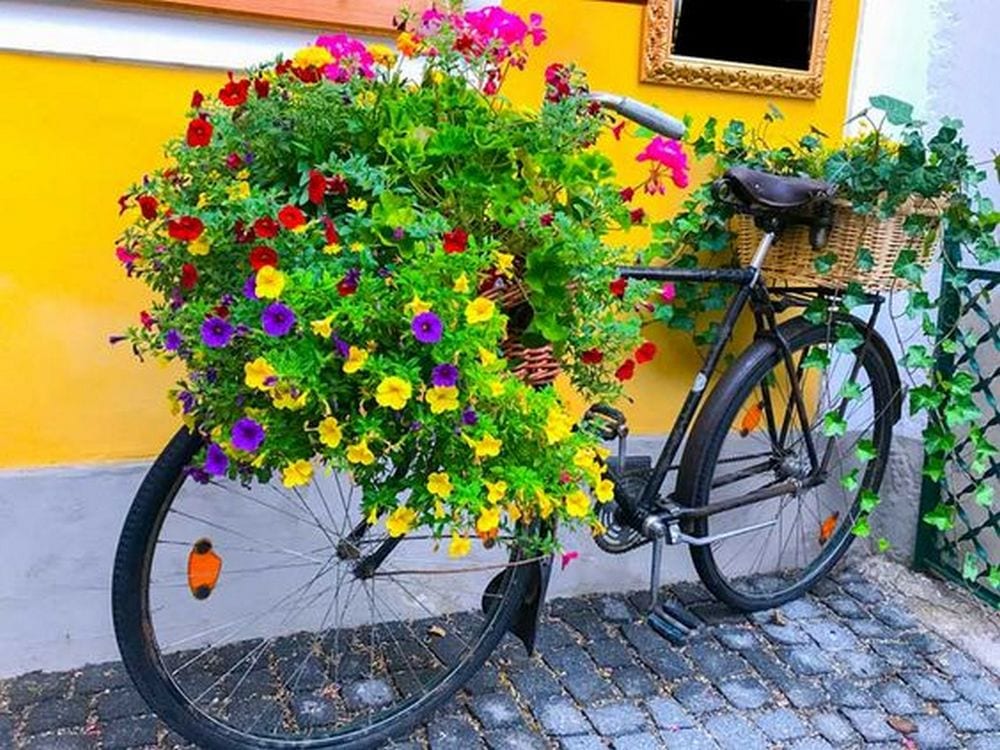 With that old bicycle of yours, you can have both a garden décor and a functional planter. Imagine how beautiful that would look! Simply put in a basket at the front and at the back, plant gorgeous flowers, and in no time, you'll have something stunning.
This bicycle planter is a very easy project. You can have one done in less than an hour. You can even ask your kids to help out. It will be a great bonding activity with the family.
Materials for making a bicycle planter:
An old bike
Two baskets
Moss (sphagnum or decorative Spanish)
Potted plants of your choice
Plastic grocery bags (to line the baskets)
Ribbons
Anything that would support the bike
Wires
Click on any image to start the lightbox display. Use your Esc key to close the lightbox.
Learn how to make a bicycle planter! You can get the step-by-step instructions here…