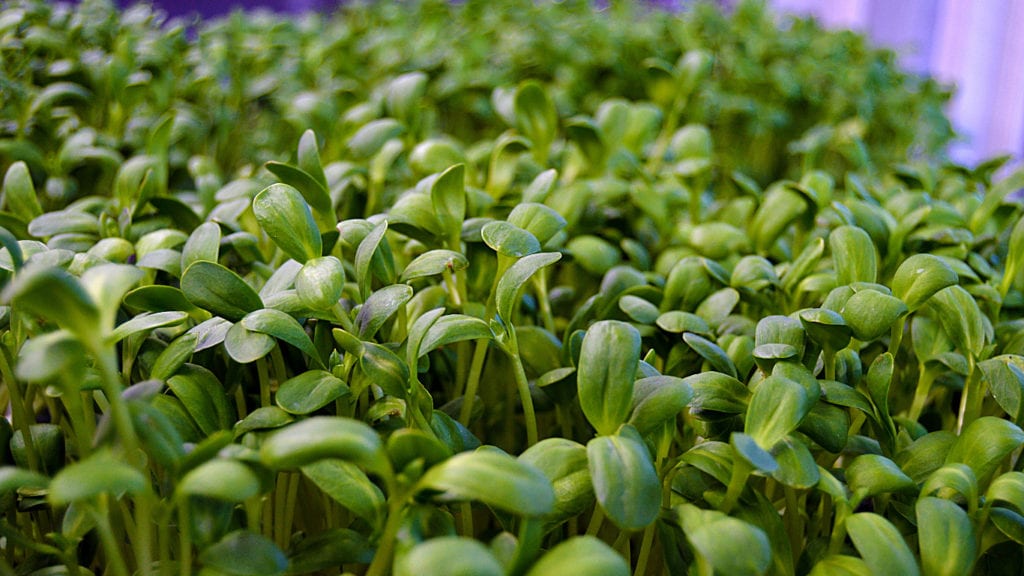 Ever wonder what are those small, green, and leafy vegetables added to dishes as we eat our meal in restaurants? These small vegetables are what we call microgreens. Microgreens not only enhance the flavor and texture of our dishes, they are also nutritious and rich in antioxidants. Perfect to boost your immune system.
You are probably thinking how great it would be to have your own microgreens at home but don't know where to start? Read along! We will teach you quick and easy steps on how to grow your microgreens indoor.
Seed Selection
Microgreens is a common term for those small leafy vegetables about 3 to 6 inches tall. They are basically the first few leaves grown from its sprout. If you are a beginner and want to grow your first microgreens, we advise selecting these easy to grow seeds; broccoli, cauliflower, buckwheat, radish, wheatgrass, and sunflower seeds. Most seeds germinate faster if soak in a water container a few hours before planting. Check the label of the seeds for recommendations.
Preparing the Container or Tray
It is vital to select the right size and depth of the container to be used for your microgreens. It cannot be too small or too large. Remember that these seeds will be planted in a compact space. A rectangular planting tray at least the size of a shoebox and depth of about 3 to 4 inches is recommended. Add water to the container about half-inch high before adding the soil so that the bottom soil and compost are moistened to promote germination. Fill the container or tray with soil mixed with compost just below the container's limits. Do not overfill the container as it will cause problems when the seeds start to sprout.
Plant the Seeds
Plant the seeds evenly across the surface of the container. Make sure that the soil surface does not have small ridges so that the seeds will be spread evenly. After evenly spreading the seeds, spray the surface of the container with water generously. Again, this will promote germination.
Tip: Cover the container for a few days until sprouts are visible. Seeds germinate faster when they are in a cool dark place. Light is not yet needed at this point.
Relocation and Growth Period
When the majority of the seeds have sprouted, you can now remove the cover. This time light is vital to promote healthy growth and photosynthesis of your microgreens. Transfer the container to an area with good lighting. For indoor purposes, a direct LED light is advisable. Be sure that the planting trays are evenly lighted. Water your microgreens daily by spraying its surface evenly.
Harvesting
Don't get too excited about harvesting your microgreens yet! So when is the perfect time to harvest your microgreens? The perfect time to harvest your microgreens is when they are healthy and about 4 to 6 inches tall. They grow so fast that you can already harvest your microgreens at about 2 to 3 weeks. To harvest, simply cut the stem with scissors or by garden pruners an inch above the soil.
Some microgreens can be harvested twice like the wheatgrass. For these types of microgreens, cut them at least 2 inches above the soil to allow regrowth.
There it is. Easy, right? Growing microgreens indoors is a lot of fun. Enjoy every moment and share your experience with your friends.