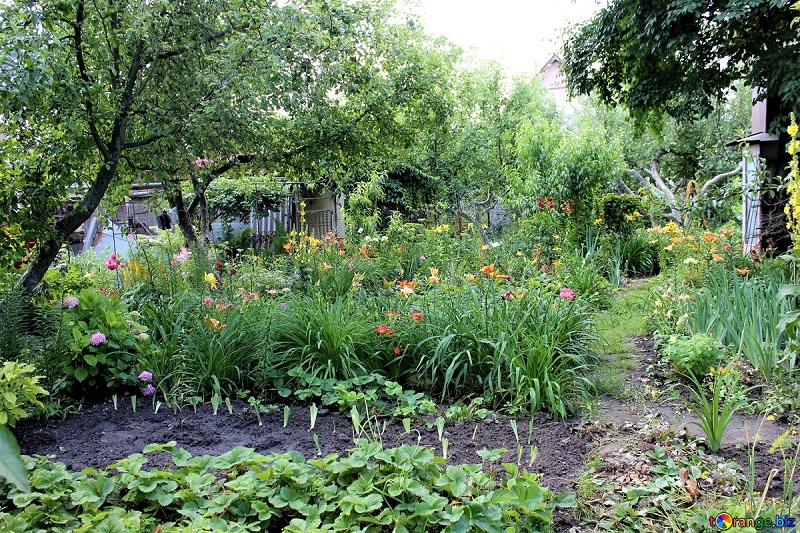 There is an old Japanese proverb that says lazy people have no spare time, but it is equally true that a well-rehearsed orchestra needs no conductor.
In many ways, being a successful gardener means creating a vigorous and productive garden with as little effort as possible. The second part of that assertion might raise a few eyebrows, but it is less about being lazy and more about being shrewd.
Having said that, we must admit that there is a disagreeable quality to working in hot, stifling summer heat.
Garden Chores in Hot Weather
Unfortunately, the end of the cool season does not mean an end to the gardener's labors. It only means a change of pace, perhaps a little respite before the fall planting season.
Below are a few gardening chores to accomplish once the weather turns hot and dry.
1. Clean up.
Heat and humidity breed disease. Why make these gardening problems inevitable by allowing dead branches, spent flowers, and fallen leaves to decay all over your garden? An orderly, well-kept garden is a healthy and vigorous garden. If you are growing a formal garden, make sure you pick up after the frantic planting fervor of spring. If you have a rain garden, remove only diseased material, letting the area stay as natural as possible.
2. Keep your container garden healthy.
Keep any container plants looking their best with regular watering, fertilizer, and deadheading. In mid-summer, prune trailing annuals such as petunias and million bells. You might consider giving these plants a regular dose of water-soluble bloom boosters for a revitalized flush of color, as well. Replace tired-looking plants with fresh greenery and arrange your containers into an elaborate mixed border for an element of surprise.
3. Harden-off seedlings you started indoors.
Bring any vegetable seedlings you started indoors out into the open sunlight. Set them first in a shady spot, then expose them to more sun over several days. Be mindful of the heat as you do. The summer sun can burn tender seedlings quite quickly. Be sure to protect the plants from the wind. Keep them well-watered. Move them back indoors or cover them with a sheet at night. Better still, you can install row covers and move your plants directly to the garden after a week.
4. Start major projects, catch up on neglected spring chores.
Summer is the time to begin major projects such as laying pavement for a new patio, installing a new fence, addressing drainage issues, or building a pond or path. The hot weather also permits you a few weeks to catch up on chores you neglected in the spring. If you have not done so yet, install trellises, netting, or poles and fencing for tall, growing peas and beans. You can still mount tomato cages on the planting beds while the plants are small, too.
5. Clean and oil your gardening tools.
You may have given them a good scrubbing after the spring growing season, but do spend time tending your tools this summer. Cleaning extends the life of your tools. Then there is also the fact that dirty, ill-maintained tools will often spread disease, fungi, pest eggs, and weed seeds around the garden. Hose down spades, trowels, hoes, and rakes. Wipe clean your axes, pruning shears, and knives. Insulate all steel parts with a thin coat of oil to keep rust to a minimum.
6. Prepare for the fall growing season.
Now is a good time to assess what your garden will need in the fall. Make a list of fall necessities: bulbs, new bird feeders, birdseed, perhaps even new trees and shrubs. If you can, start preparing your planting areas. Mark them off and start clearing them of unwanted plants. While you should wait for the fall to relocate plants, take note of the plants you want to move and prepare as much of the relocation areas as possible.
Fall is just around this season's corner and there will be much work again in a few weeks. Meanwhile, however, the dog days of summer allow you some time to relax and enjoy your garden.
Cold beer is a genial remedy for the sweltering heat, and the good gardener is sure to know where its kept in the house.