Last Updated on
Since plants first sprang from the earth, they have relied on sunlight to feed and grow through the process of photosynthesis.
But we've seen a profound and fundamental shift in agriculture in recent decades. Commercial growers have begun raising crops indoors without a single sunbeam.
We can attribute this seemingly miraculous trend to a number of technological advances, but none more so than innovations in LED lighting.
The Advantages of Raising Plants Under Grow Lights
Growing crops under indoor grow lights offers several unique advantages. The biggest benefits are the most obvious: pests can't get to your crop, and you have total control over the weather.
The technology also allows some added value to the end product. The vegetables are fresh, raised without pesticides, and consumed locally within a day or two of harvest.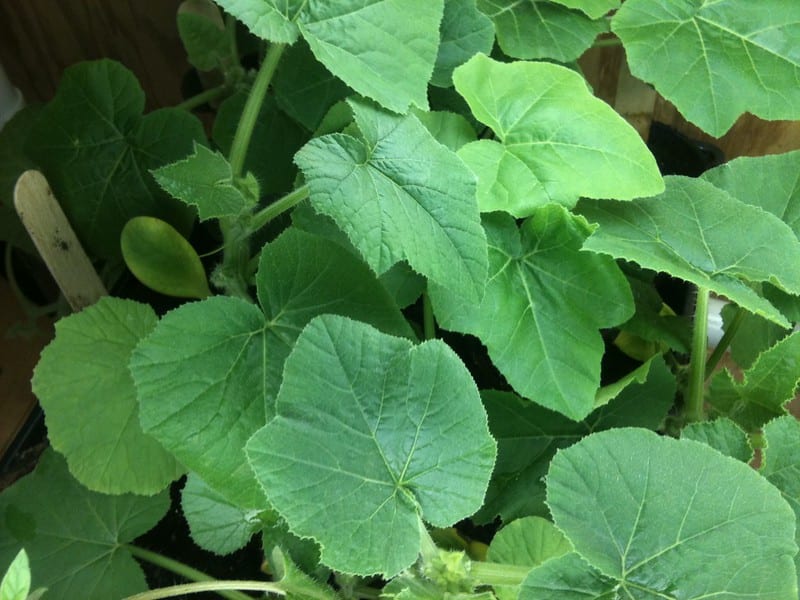 Indoor farming requires only a fraction of the land, water, and fertilizers demanded by conventional agriculture. You won't need varieties bred for disease resistance or plants genetically modified to endure the stresses of the field.
These advantages have led more and more gardening enthusiasts to raise plants indoors under grow lights. In fact, experts pegged the value of the global LED grow light market at about US$1.32 billion in 2018. They predict that the market will grow to about US$4.6 billion by 2024.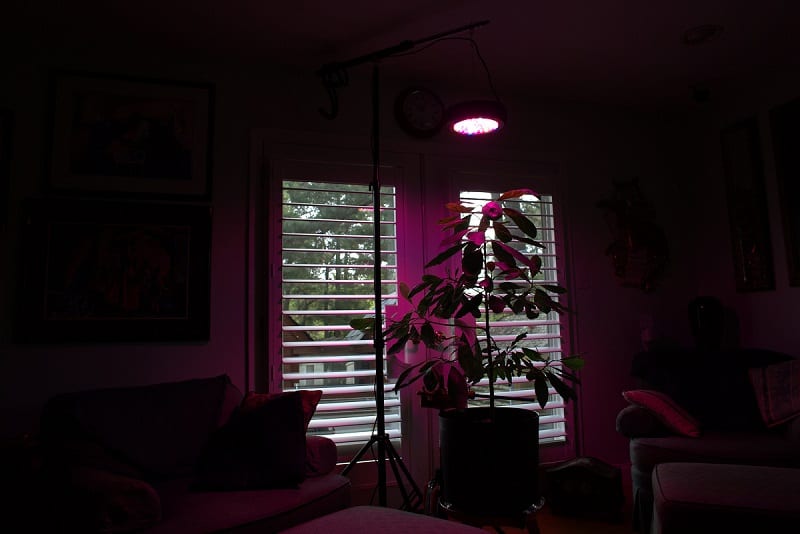 Understanding the Spectrum
When shopping for grow lights, you'll notice they are labeled with numbers like 2700K or 4000K. This refers to their relative warmth or coolness on the color spectrum. The higher the number, the cooler the light.
If your goal is simply to produce seedlings, leafy greens, or root crops, you only need higher spectrum bulbs. If you want to grow flowers or any fruiting plant – cucumbers, tomatoes, peppers – you'll also require low spectrum bulbs.
Some types of bulbs are available in full-spectrum form, which obviously simplifies your options.
Using Grow Lights at Home
To use grow lights effectively at home, you'll have to first do some preparatory research. Installation requirements vary drastically depending on the scope of your indoor garden and the type of bulb you'll be using.
Here are a few basic steps to get you started.
1. Determine how many bulbs you need.
Most vegetables require at least 30 watts per square foot. However, fruiting species such as tomatoes and cucumbers generally won't produce abundant high-quality crops without 40 to 50 watts per square foot. Grow light manufacturers indicate bulb wattage on the package.
To determine how many bulbs you need, multiply the square footage of your growing area by the number of watts you plan to provide. Then, divide by the number of watts supplied by the bulbs you plan to use.
The quotient gives you the number of bulbs you'll need for your indoor patch.
2. Build a light rack.
You'll need a shelving system to support the LED bulbs over the plants at the correct height. Unless you're growing a plant that will remain at more or less the same height throughout its lifespan, you'll also need a way to raise the lights as the plants grow.
You can accomplish this through a pulley system or by hanging the light fixtures with a metal chain.
3. Install the necessary peripheral equipment.
Experts recommend plugging your grow lights into a timer. This ensures that your plants receive the proper amount of light over the same timeframe each day.
The plants you'll grow indoors will require more hours of light than outdoor plants. Most experts recommend 14 to 18 hours of light per day for vegetables under artificial lighting, according to Modern Farmer.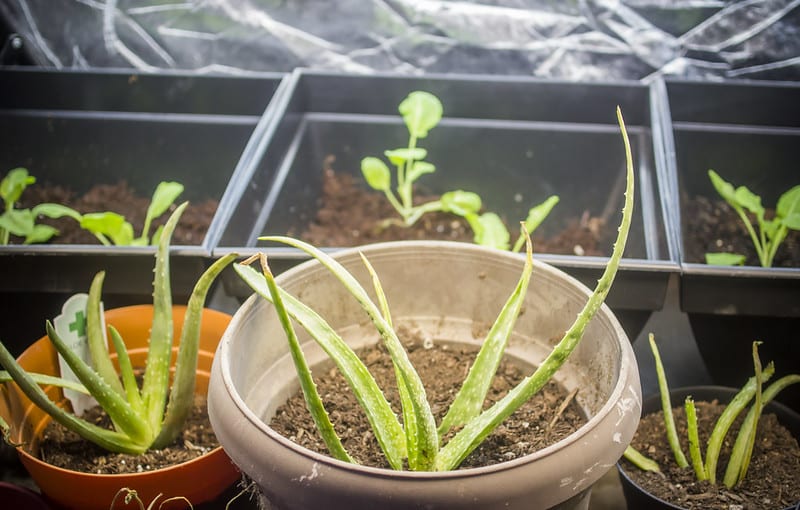 The general rule is to keep LED grow lights 12 to 24 inches above the plant. If your lights raise temperatures to above 26°C or so in your growing area, install a ventilation system.
Enthusiasts use reflectors and other grow light accessories to achieve optimum growing conditions.
Are you ready to start an indoor garden under grow lights?