If you have been following the news lately then you know that the City of Venice is again undergoing a kind of rebirth. No, not cultural this time – although there has always been much of that in the historic city.
Look down into the waters of the canals of Venice today and you will see a cheerful sight. You will not only be treated to a clear view of the sandy bed, but also schools of tiny fish, small crabs, tadpoles, and multi-colored plant-life.
The city's strict rules of self-confinement have emptied the canals of motorized boat traffic, which usually churns up mud from the canal floor. The clear water, and the return of aquatic life to the canals, has cheered Venice at a moment when cheer is in short supply.
How to Grow a Wildlife Garden
Most of us want to see more wildlife not only in our national parks but also in our backyards. Fortunately, making our gardens more attractive to birds, mammals, snails, and insects does not require a lot of work.
Below are 8 easy tips on growing a wildlife garden and inviting more creatures into your backyard.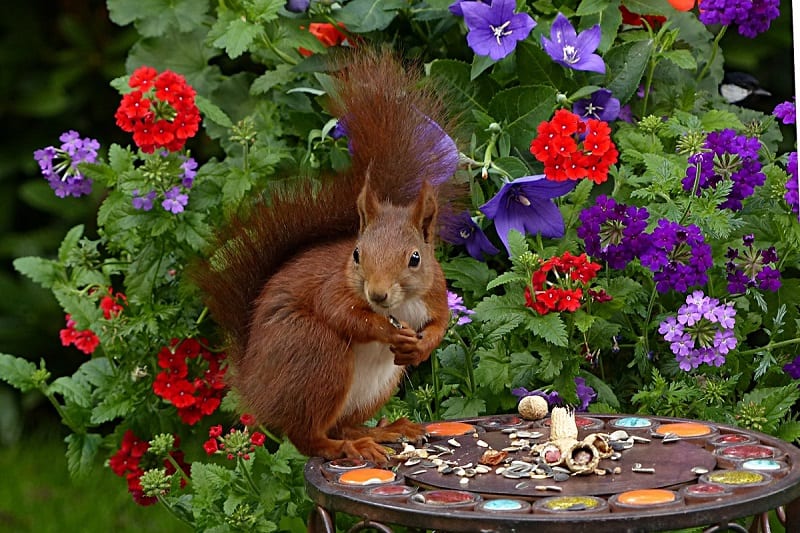 1. Allow the soil to thrive.
To increase populations of earthworms and beetle larvae, don't dig your garden soil unless necessary. Instead, apply compost on top. The compost will provide a habitat for invertebrates and encourage foraging nuthatches, wrens, babblers, and blackbirds.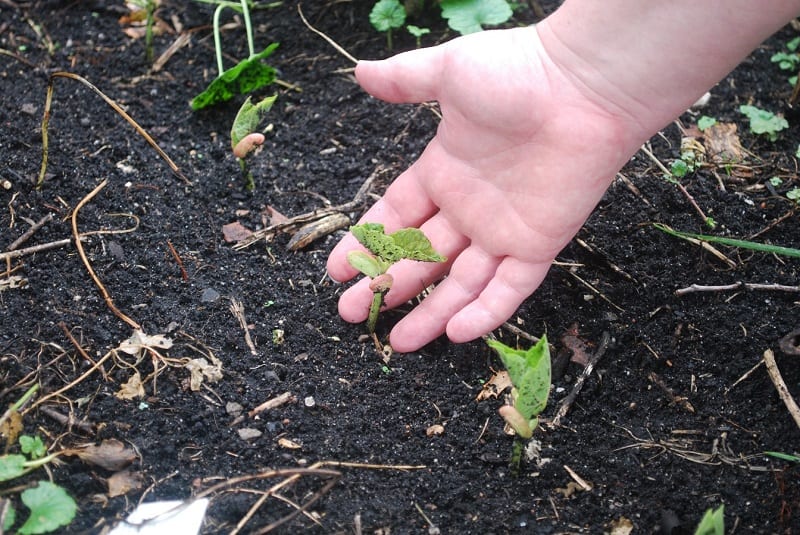 2. Create animal paths.
Nature does not build orderly paved paths. Mountain and forest trails instead wander randomly through natural spaces left between plant growth.
To approximate these trails, devise narrow patches of bare ground and open areas to connect all parts of your garden. This will attract invertebrates, frogs, and newts.
3. Create a garden glade.
Sow woodland flowers, such as bluebells and foxgloves, under trees. The bushes will provide shelter for frogs and other small creatures. Small clearings, flowerbeds, and marshy areas planted to different species will create a cover and ensure a constant supply of wildflowers over the year. In late summer, mow and mulch these patches with leaf mold.
4. Encourage birds in your garden.
Install birdbaths, feeders, and nesting places throughout your backyard. Birds offer excellent help around the garden. Bluebirds eat grasshoppers, crickets, beetles, pest larvae, and moths. Doves eat weed seeds and consume hundreds of bugs in one afternoon. They are likewise good pollinators.
5. Help local species of butterflies.
Growing a range of nectar-rich plants will bring local butterflies to your garden. Steve Harris of Discover Wildlife suggests that you concentrate on species that already visit your garden rather than try to attract butterflies from further afield.
You also need to permit an environment that provides habitation and food for caterpillars that are likely to live in your backyard.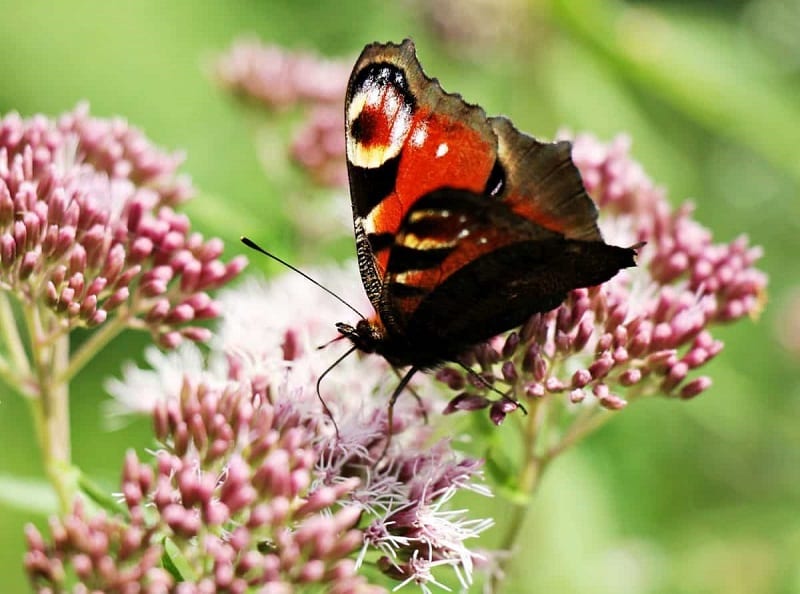 6. Sticks and stones will make good homes.
Stack logs, large rocks, and sticks under bushes and around garden edges to provide refuge for a variety of wildlife. Grow ivy or else daub gobs of earth on top for humidity.
Dead wood is an essential habitat in the wild, providing food and shelter for countless worms, insects, and other small creatures. These habitats eventually become a rich hunting ground for small mammals, birds, amphibians, and reptiles.
7. Ditch straight edges.
Growing a wildlife garden means avoiding straight edges in your backyard. Natural landscape features – like rivers, mountain ranges, and bush land – flow along curved lines for a reason.
The irregular outlines create varying patches of sunshine throughout the day even as they reduce the effects of wind. These lead to fluid shifts in temperatures in a given area.
These subtle variations in temperatures will encourage greater biodiversity in your garden, allowing fauna to maintain a succession of territories throughout the day.
8. Build a pond.
If you have enough space, you can encourage more wildlife to your property by building a pond in your garden. The predators drawn to a balanced, well-planned pond will prevent large numbers of mosquitoes from descending on your yard.
Instead, the water will attract beneficial wildlife. A variety of plants and animals will then work together to maintain your pond as a healthy ecosystem.
Your Best Strategy
Your best strategy is to plan and build your wildlife garden slowly. Take a stroll around your neighborhood at night to see what kind of wildlife takes to your area under the cover of darkness. Make your garden attractive to those animals.
Remember, wildlife and gardening are not incompatible. A garden planted with vegetables, fruits, and flowers attracts bees, hoverflies, and other insects which – in turn – provide good foraging for hedgehogs and robins.