Square-foot gardening is a method that divides a raised bed into equal squares, roughly one foot in length each. When practiced correctly, the system uses less garden space to grow vegetables, and its maintenance requires no pesticides or tools. The method was developed by the engineer and hobby gardener, Mel Bartholomew, in the 1970s.
Bartholomew devised the system to allow gardeners to grow more food for each square foot devoted to gardening. The signature elements of square-foot gardening are raised beds established along 4-by-4 squares to allow easy access from all sides. Today, however, the beds can be anywhere from 2-by-4 feet to 4-by-12 feet.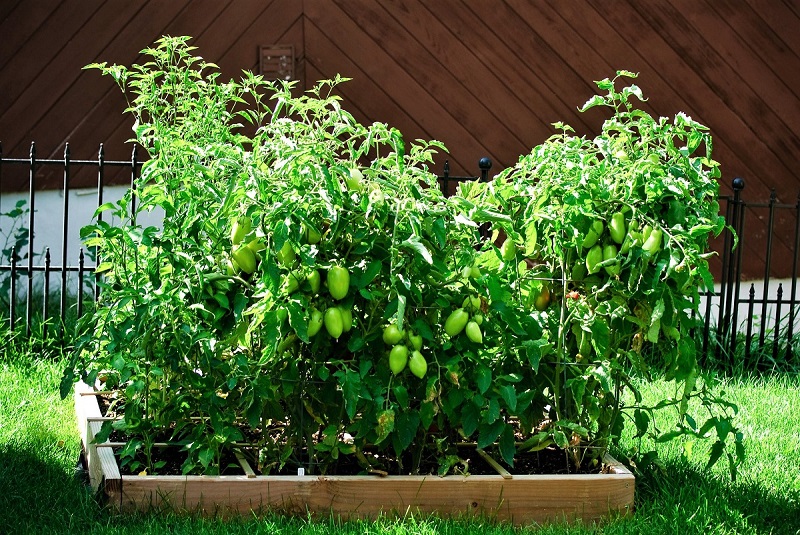 Growing Food in a Square-Foot Garden
The grids that organize each box into one-foot squares make it easy to track planting and harvest. They likewise help you pack more vegetables into a tight space.
Many gardeners have successfully employed variations of the square foot garden to grow vegetables in their backyards, on patios, decks, and rooftop gardens.
Here's how to start a standard square-foot garden in your backyard.
1. Choose a location.
Select an area that receives six to eight hours of sunlight every day. Ideally, your square foot garden should be situated away from any trees and shrubs. These will interfere and compete with your vegetable garden. The site should be free-draining so that it does not collect puddles when the rains come. Once you've decided on a location, set a layer of cardboard over the site of the beds to suppress weeds.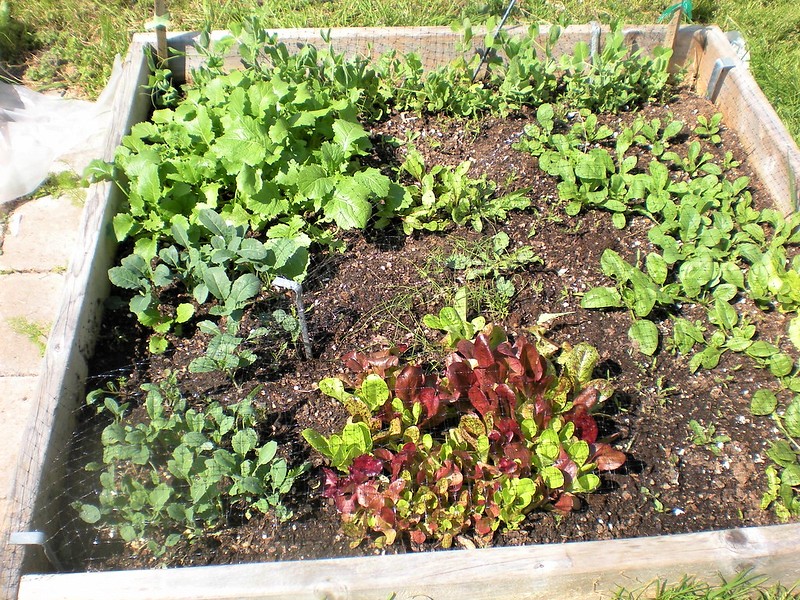 2. Build your raised beds.
Using untreated lumber, build as many 4×4 raised garden beds as you will need according to your production goals. Most experts recommend cedarwood for the frames. Each bed should be a foot deep to allow plants sufficient room to grow strong roots. Fasten the boards together with deck type screws and the appropriate drill bit. Do not use pressure-treated lumber for your raised beds as these may contain harmful chemicals.
3. Fill the boxes with Mel's Mix.
Square foot gardening relies on rich, loose soil, not the usual garden soil from your yard. The rule of thumb is to use a mixture of one part heavy compost, one part peat moss, and one part coarse vermiculite. Be sure the compost you use is true, dark compost. Consider using home-made compost rather than relying on a commercial mix.
4. Divide the beds into grids.
Divide your beds into one-foot square grids. The grids will help you organize, plan, and manage your garden. If you have thin slats of scrap wood or plastic around, you can nail a grid together from these materials. Some gardeners simply use lengths of heavy string tied across the bed from nails along the edges of the box at 12-inch intervals.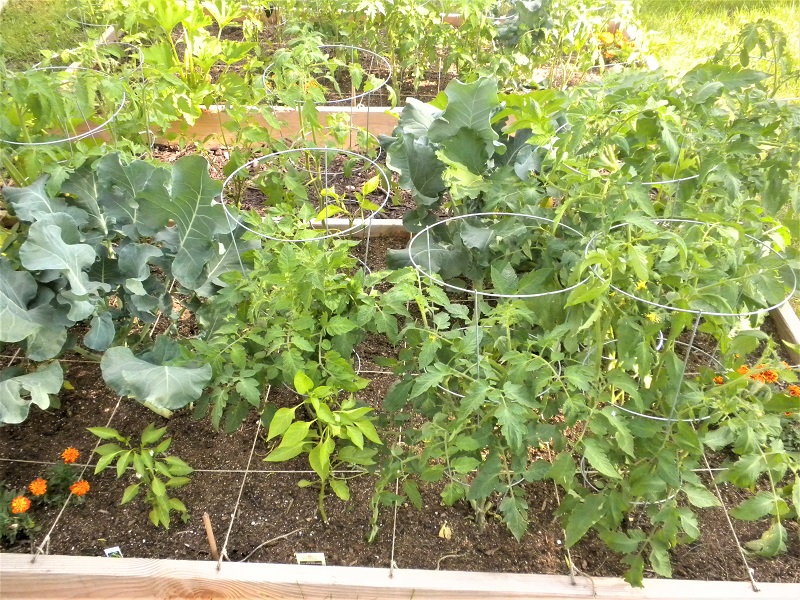 5. Plant your vegetables.
The square foot gardening method follows a planting scheme formulated around the sizes of the vegetables you want to plant. Consult the seed packets to determine how far apart you should plant each seed. Use the following format accordingly for each square:
Extra-large vegetables: 1 seed per square (12 inches apart)
Large vegetables: 4 seeds per square (6 inches apart)
Medium-sized vegetables: 9 seeds per square (4 inches apart)
Small vegetables: 16 seeds per square (3 inches apart)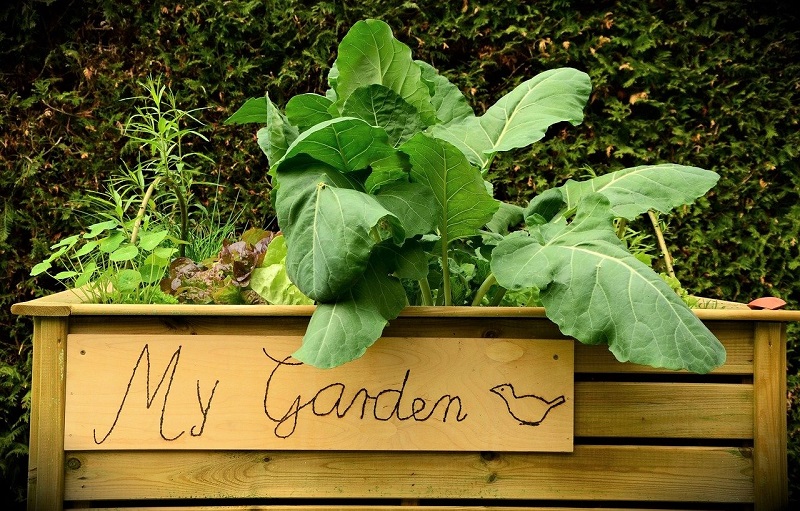 6. Grow your square-foot garden.
Note the water requirements of each vegetable you plant and water them accordingly. You should water more during hot days and dry spells. Water the raised beds deeply. Instead of watering frequently throughout the week, limit your watering schedule to only a couple of times a week but for longer periods.
Use lukewarm water in the spring, to help warm the soil. You can plant more than one crop in a square foot if you harvest the first batch early. Just add fresh compost, and replant with a mid-season crop like turnip or winter cauliflower.
You can establish a trellis on the bed to grow vining crops such as pole beans, indeterminate tomatoes, or cucumbers. Mulch the soil to conserve moisture.
Mel Bartholomew's Harvest
The classic square-foot garden plan produces a prodigious harvest. With nine 4-by-4 raised beds, Bartholomew's own garden regularly yielded 32 carrots, 12 bunches of leaf lettuce, 18 bunches of spinach, 16 radishes, and 16 scallions.
That's not all. The harvest was complemented by nine Japanese turnips, five pounds of peas, four heads of romaine lettuce, one head of cauliflower, and one head of broccoli.