If you've considered gardening but backed out because you feel it's too much hard work, think again. If you've never gardened, it would be easy enough to decide that it looks like too much digging, weeding, and watering for little reward.
While it's true that gardening can sometimes demand hard work, the results are always well-worth the effort. If that doesn't sound too convincing, then you may want to consider growing a mini edible garden – one you can start in a day.
Does that sound like an impossible proposition? Well, many novice gardeners have succeeded at starting mini-gardens in as little as a few hours!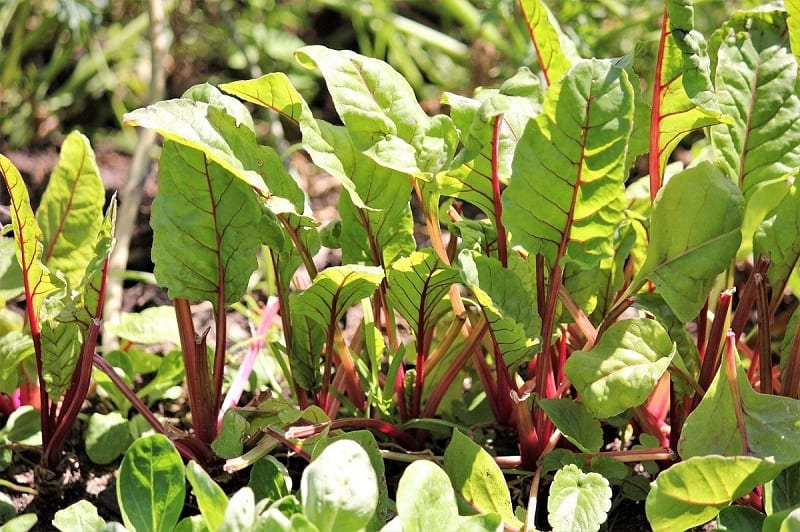 Starting a Mini Edible Garden
The secret lies in modest and thoughtful planning. You may feel overwhelmed if you aim for excellence on too large a scale.
You can choose easy-to-grow beginner vegetables and herbs for a mini edible garden. You'll be eating the rewards in just a few weeks. The project will not demand much – just a small investment of time and money.
Here's how you go about it.
Location, Planning, and Shopping
Select a spot in your backyard that receives at least six hours of sun a day. Think of what vegetables you want to grow and what size garden you can manage. (We suggest you check our many articles on easy-to-grow vegetables and herbs for ideas.)
Once you've decided on where and what to plant, sketch a layout for your garden. Remember to take into account how large your plants will be. Be sure to allow enough space for each plant.
When that's done, you can go buy your seedlings and enough compost to spread a 6-inch-deep layer on your mini vegetable bed.
Preparing Your Mini Garden Bed
When you're done shopping, water the seedlings you just bought while they're still in their plastic containers. You can then head out to your selected garden area to spread compost over the planting bed.
Mix the compost into the soil with a digging fork, removing any rocks in the patch while you're at it. Once that is done, rake the bed flat. That will ensure that water soaks in evenly.
Planting Your Seedlings
Wait until the heat of the day has passed before you begin planting seedlings according to your layout. Tip the plants out from their pots. Gently loosen any tangled roots with your fingers before you set them into the ground.
Plant each seedling so that the top of its root ball is level with the soil. Water your new mini-garden well.
Caring for Your Garden
Water the plants carefully and regularly in the mornings. This could mean daily watering or more over the first few weeks. You should begin to see your mini edible garden flourish in about six to eight weeks.
If it's not unusually warm, you can probably reduce your watering routine. You can water only every second or third day if the weather permits. The key is to keep the soil moist but not waterlogged. Pinch off any weeds as they appear.
As a general rule, you can harvest each vegetable when it begins to look like it does at the market, says Johanna Silver for Sunset.
Wait until your tomatoes reach their full color. Harvest cucumbers even if you aren't going to use them. That will keep the plants producing.