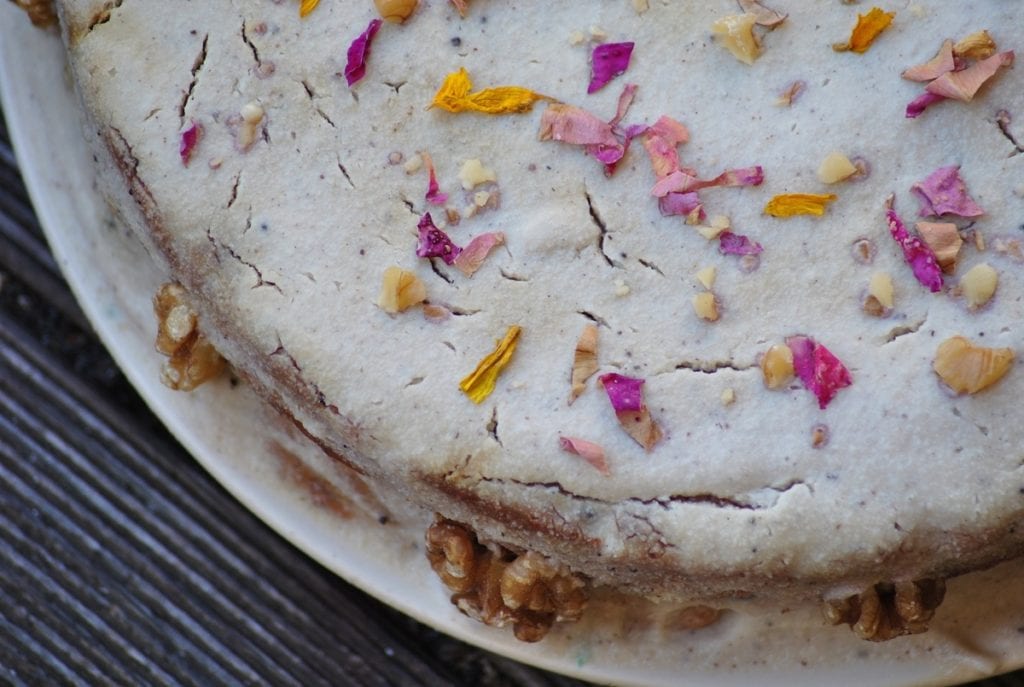 If you grow flowers in your garden, why not choose varieties that are also edible? You can use certain flowers for soups, salads, pastas, drinks, and desserts!
People have foraged and cultivated flowers for food, drink, and medicine for centuries. You will find squash blossoms in Italian food, rose petals in Indian food, and chamomile or jasmine tea on grocery shelves.
Some flowers are spicy. Others have the quality and flavor of herbs.
Using Edible Flowers in the Kitchen
When preparing most flowers for food or beverage, you should only use the petals for the best flavor. Remove the sepals, the pistils, and stamens. The only exceptions to this rule are squash, violets, and nasturtiums.
Below are five flowers you can use in your kitchen.
Nasturtium
The nasturtium is easy to grow from seed, indoors or out. Every above-ground part is of this flower edible. You can use nasturtiums to spice up a plain salad or dish.
The leaves and flowers are brimming with antioxidants and anti-inflammatory compounds. This is why many indigenous people use nasturtiums as a treatment for a variety of disorders.
Roses
Roses are edible. The darker-colored varieties yield the most flavor. You can strew rose petals on a fresh salad, brew them into tea, or use the entire blossoms to decorate a cake. Rose petals can also be made into jam.
Dandelions
Young dandelions are particularly delicious when they are just about to emerge from the ground.
You can pick the young sprouts, wash them carefully, and steam them for a few minutes. You can serve the buds with salt and butter for a delicious hors d'oeuvre.
Hibiscus
Have you tried making your own hibiscus syrup for cocktails? Experts say the flowers can lower blood pressure and blood fat levels.
The calyx of the Roselle variety makes a wonderful tea or jelly because of the high pectin content. The flavor is tart and savory and the color is a vibrant cranberry red.
Sunflowers
Carefully separate sunflower petals and sprinkle them into salads. For a truly delicious treat, you can harvest the unopened buds, remove the sepals, and steam the buds until tender. They are meaty and filling and taste like artichokes!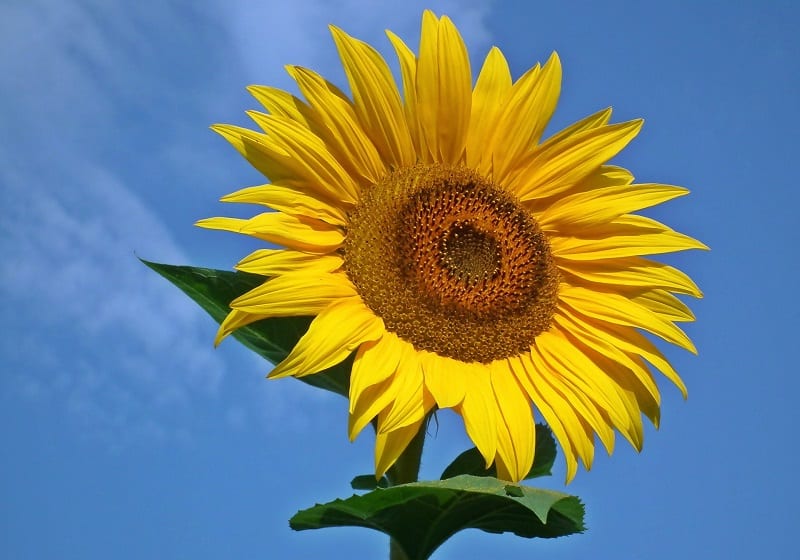 Not All Flowers are Edible!
The right flower can be a lovely addition to any dish, but before you go picking, you should remember that not all flowers are edible.
Never eat a flower you can't identify with total certainty. Don't eat commercially grown flowers. They could have been sprayed.
Don't pick wildflowers on treated lawns or along roadways. There is always the possibility of chemical contamination.
Always introduce a new edible flower or floral tea slowly and gradually. "On your first try, take a few deep sniffs, then only a bite or two," says Margaret Boyle for the Old Farmer's Almanac.
You should also check with your healthcare professional before eating edible flowers if you're pregnant or taking prescription drugs. You should avoid eating flowers altogether if you have serious ragweed or other pollen allergy.
Check the chart here to learn more about edible flowers.