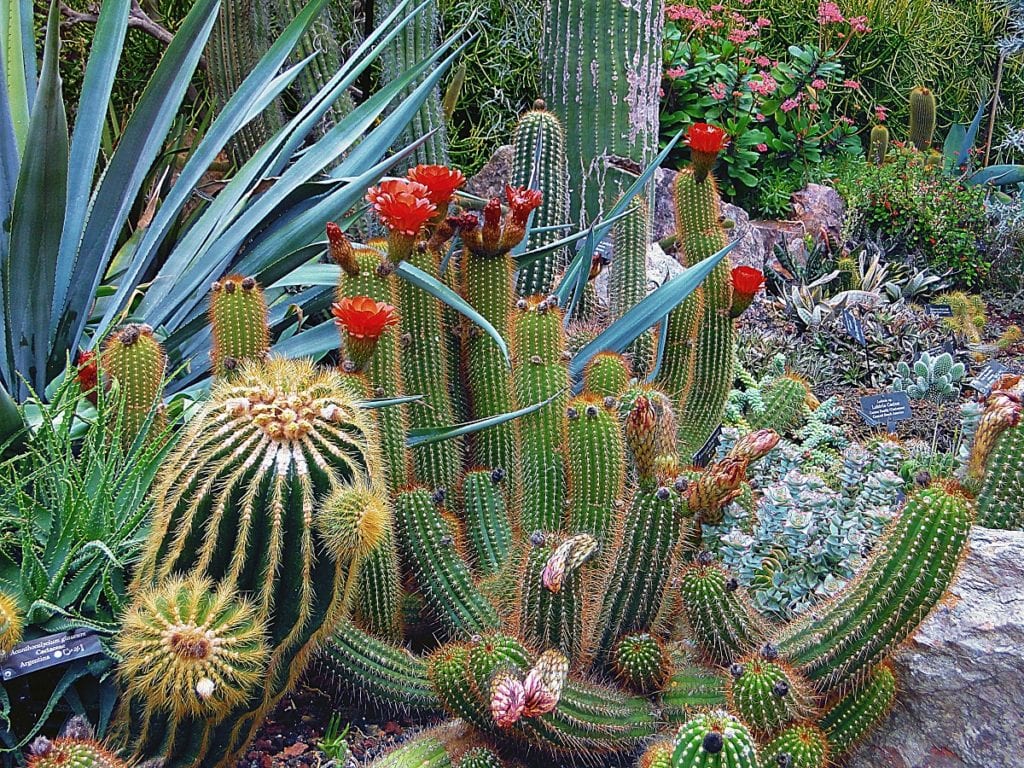 The average American household uses more than 300 gallons of water each day. Nearly 30 percent of that is for outdoor use.
In all, experts estimate that some nine billion gallons of water is used for landscape irrigation each day across the US. And a significant portion of that outdoor water is actually wasted!
You can do your part to save water while still achieving a beautiful yard with xeriscaping.
What is Xeriscaping?
Xeriscaping is a type of landscaping that uses native, drought-tolerant plants or plants adapted to dry environments. Derived from the Greek xeros meaning "dry," the term means literally "dry landscape."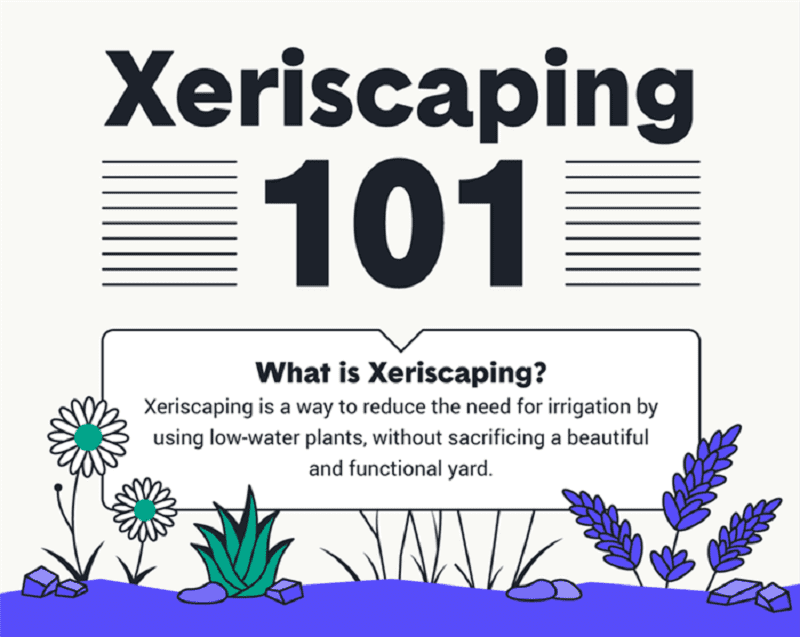 Upfront Investment
The planning process of xeriscape requires you to assess your yard and climate to design an efficient space.
Xeriscaping will usually cost as much as – or slightly more than – a regular landscape job. Some experts put the estimated cost at $1.50 to $2.50 per square foot.
The plants in a xeriscape garden reduce the need for water for outdoor use and lawn maintenance. Over time, you'll be able to recover this investment through reduced water bills and maintenance costs.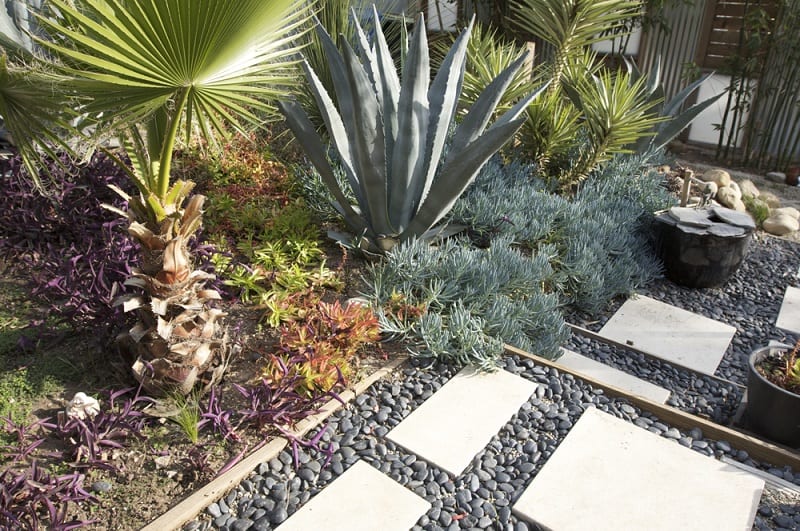 Planning Your Xeriscape
Because xeriscaping uses both native and drought-tolerant plant species, plant varieties will differ according to location.
To reap the benefits of your future drought-tolerant landscape, follow the principles outlined in the infographic below when planning your xeriscape yard or garden.
Remember, though, you do not have to live in a dry, arid climate to reduce your water use!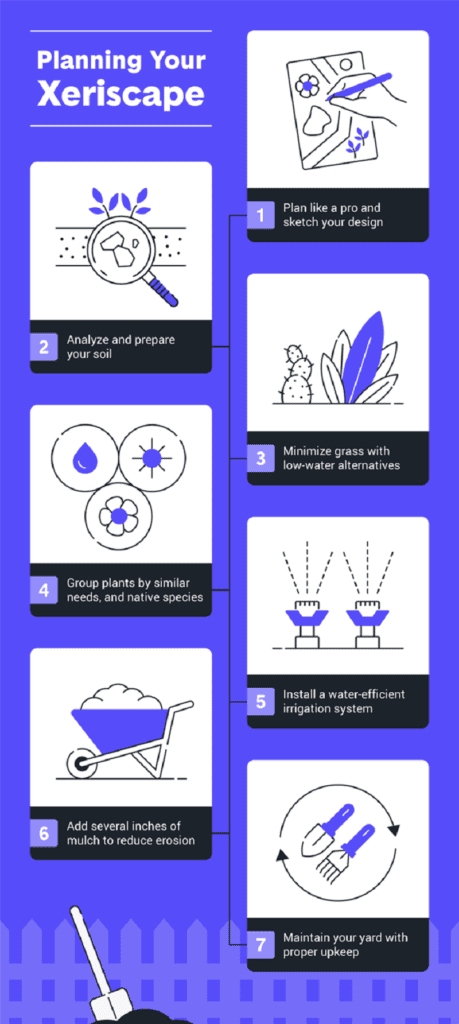 Plants to Consider for Your Xeriscape Garden
Depending on the planting zone in which you live, you may find many drought-tolerant plants can thrive in your region.
Designing Your Xeriscape Garden
Xeriscaping allows you the ability to design whatever yard or garden you want with features like walkways, stone, and fire pits, among others. You can design a xeriscape garden that fits into any size space, too!
Below are a few basic design tips.
While creating a xeriscaped lawn requires careful planning in the beginning, you can expect to spend less time working in the yard.
Your xeriscape garden will require less watering, weed pulling, and mowing. That means more time to enjoy your garden.
Using native plants also increases the likelihood that your garden will thrive and flourish.
Do you think you're ready for a xeriscape garden?