There is a sense of magic that comes with having whimsical fairy gardens. There's just something about these miniature tables, benches, swings, and houses that immediately transports you back to childhood.
The good thing about these whimsical fairy gardens is that you get to go all-out with your creativity. These are where fairies live, after all, and fairies deserve all the fun.
Creating your very own fairy garden would be a great project to tackle. While it requires a lot of imagination, it isn't a very difficult task. Pick a theme and then work from there.
Start with knowing how big you want your fairy garden to be and then find a suitable container. It'll help if you put your ideas into a drawing or a sketch so you get a better picture of how the finished product should look like.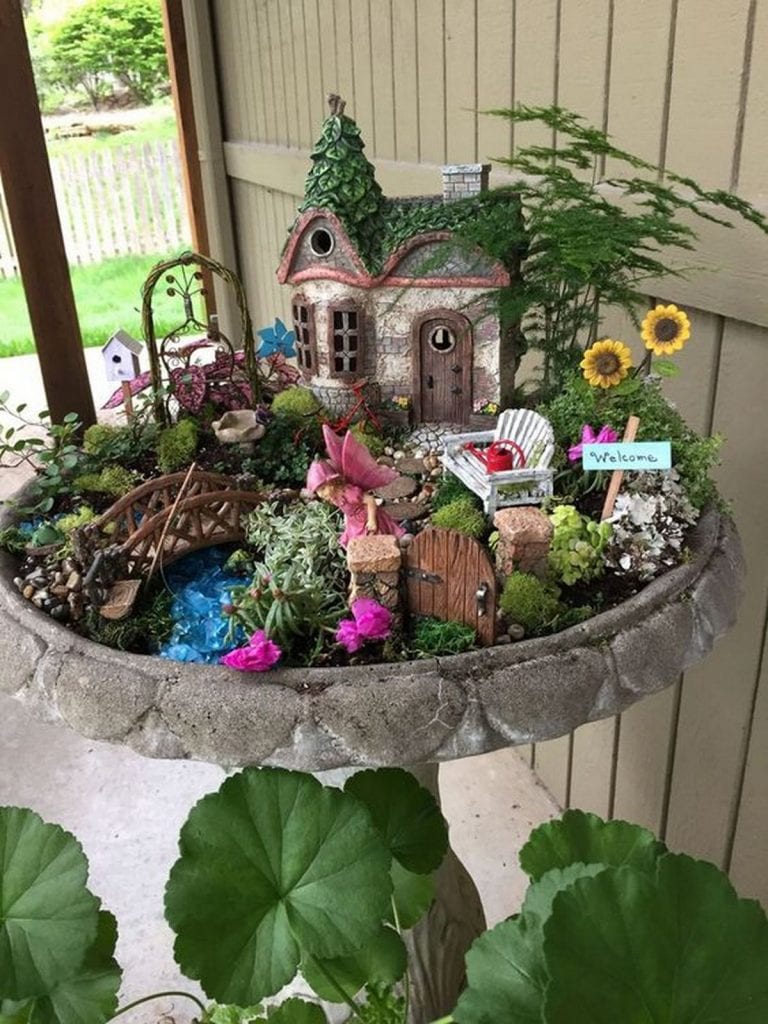 Miniature pieces are available in most arts and crafts stores. But you can also make them yourselves. Making whimsical fairy gardens can also be a great bonding time for you and your family.
Do you have an idea of how you want your fairy garden to be? Share it with us!
Click on any image to start the lightbox display. Use your Esc key to close the lightbox.