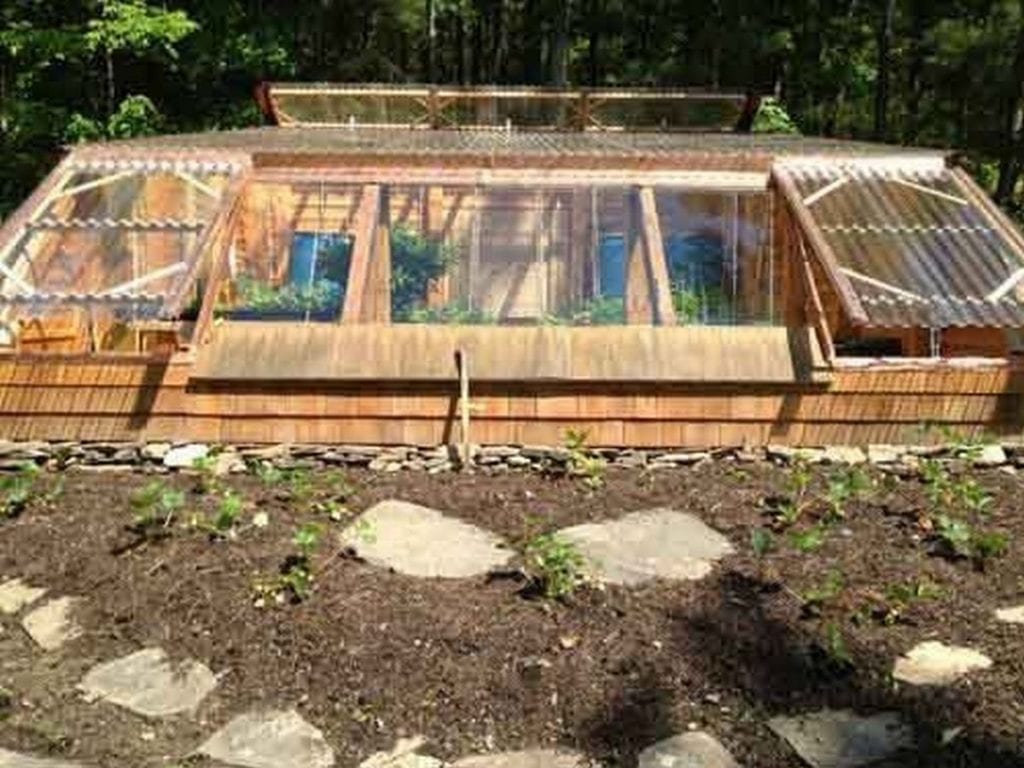 We need safe and natural food that are pesticide-free and aren't genetically modified. If you want to make sure that what you're eating is safe, you need to grow your own. But this doesn't come easy. The lack of space and extreme weather conditions can be huge problems. The solution is to build an underground greenhouse.
Also called an earth-sheltered greenhouse, underground greenhouses provide numerous benefits. These structures provide consistent temperatures so it's conducive for growing plants. They're also good for areas where the climate can get pretty harsh.
Building an earth-sheltered greenhouse would be a worthwhile undertaking. Aside from plants, you can also keep livestock in them. They're pretty versatile, I must say. Plus, because they're buried underground, they're not as exposed to the elements. This means lesser maintenance. Don't you just love it?
Materials: (for a 20'x74' earth-sheltered greenhouse)
20 — 4" x 16' poles or PVC pipes to span the roof
3 — 3' x 6' hinged doors (one is for the 3' x 5' vent cover)
3 — 3' x 5' door frames ( 2 if rear wall vent is not used)
2 — 3' x 6' door lintels 1 — 6' x 3' vent lintel or roof frame for vent, if used
1700 sq.' of 200 micron agrofilm (polyethylene UV plastic)
640' of 1" wood stripping to secure plastic sheeting to the poles
30 cubic. yds. of gravel for the floor drainage system
1 cubic yds of gravel or stone to fill the 2 drain sumps
233 cubic yds of soil will come from the excavation
22 cubic yds of top soil for planting (8" x 66' x 12')
94 cubic yds. for the rammed earth walls
2700 sq' of plastic sheeting to bury for drainage, if needed
74 ' of drain gutter for the lower end of roof
100' of overthrow/drain pipe from gutter through barrel system to perimeter drainage ditch Nails
116 8" x 4" x 12" adobes for the perimeter to seal plastic roof edge
Tools:
Hammers
Shovels
Picks
Saws
Wheelbarrows
Crowbar
measuring tapes
levels
clear hose for corner levelling
cutting knives
hose
nozzle
hand compactors
adobe forms
drill with bits
stakes
nylon string
tractor or ox drawn fresno plow to dig hole
Click on any image to start lightbox display. Use your Esc key to close the lightbox.
You can build your own earth-sheltered greenhouse. Find the step-by-step instructions here.