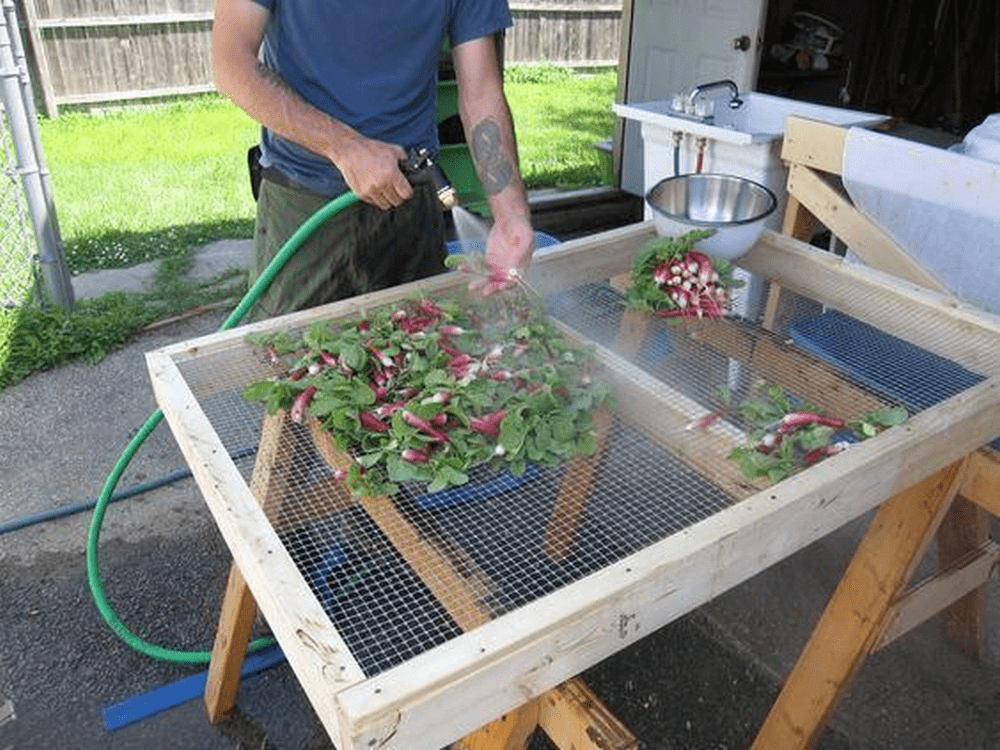 If you're growing vegetables in your backyard, harvest season is always an exciting time. You're literally seeing the fruits of your labor. The harvest in itself isn't easy. Depending on the type of vegetable and how many they are, it could be back-breaking work.
Fortunately, there are tools available that could lighten the task at hand. A garden trug, or a harvest basket, is a great example. You no longer have to worry about your crops falling off your hands because you can't carry them all.
Then here's another one – a veggie washing station. Now you have a place where you can temporarily place your harvest and wash them before you bring them inside. It's really a great idea to have one because it's very useful. And here's the catch – it won't cost you so much to build this DIY project! Try it out for yourself!
Materials:
6 pcs 2×3's
2 new buckets with lids
2 sections of welded wire
about 30 fence staples
40 screws
Stain
Tools:
Circular saw
Drill with drill bit
Click on any image to start lightbox display. Use your Esc key to close the lightbox.
Learn how to build this veggie washing station by watching the video below.