I love strawberries and I've always wanted to grow my own. I wanted to be able to pick them by myself and eat fresh strawberries right from our own backyard. One thing that has stopped me from actually planting and growing them is because I have very limited backyard space. There's just not enough space.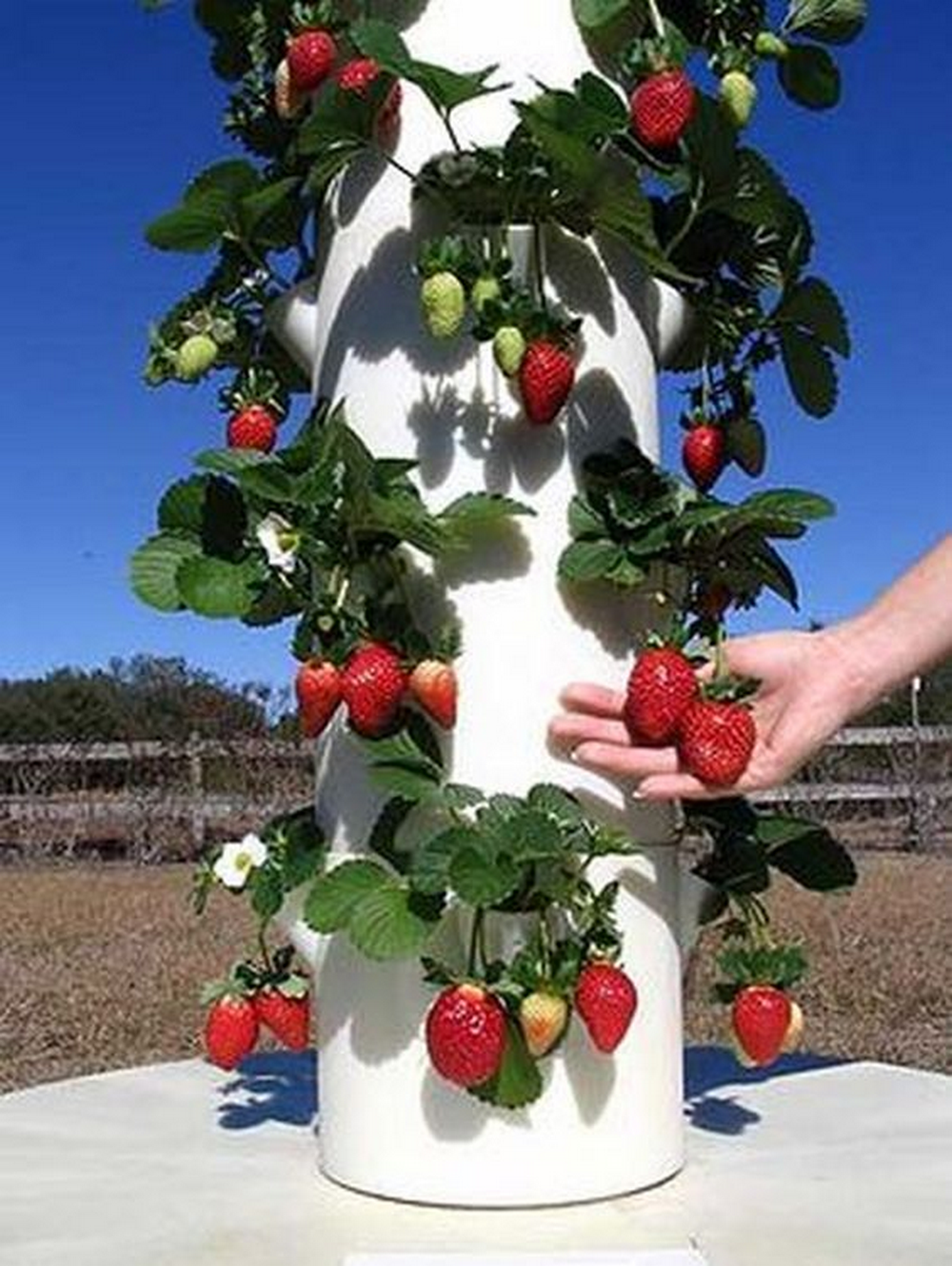 A couple of years ago, I found out that it's possible to grow them vertically. This way, they won't be taking up too much space in the backyard. Using PVC pipes is pure genius. I give credit to whoever discovered this vertical gardening thing.
Today, we enjoy fresh strawberries at certain times of the year. And they look beautiful, too! This is a project that's definitely worth your time and effort. Go ahead and build a strawberry tower today!
Materials:
PVC downpipe with end cap
Cork
Duct tape
Geotextile or Hessian
Twine
Soil
Coarse Gravel
Strawberry plants
Tools:
Electric Drill
2 or 3mm drill bit
Knife
Ties
Click on any image to start lightbox display. Use your Esc key to close the lightbox.
Learn how you can build a strawberry tower by watching this video.