Have you ever found yourself lugging around several gardening tools all at the same time? It's pretty difficult, considering you only have two hands. At one point, you'd end up dropping one – or two – of them. Gardening is supposed to be therapeutic, right? But not if you end up with a sore back from having to pick up fallen tools time and again.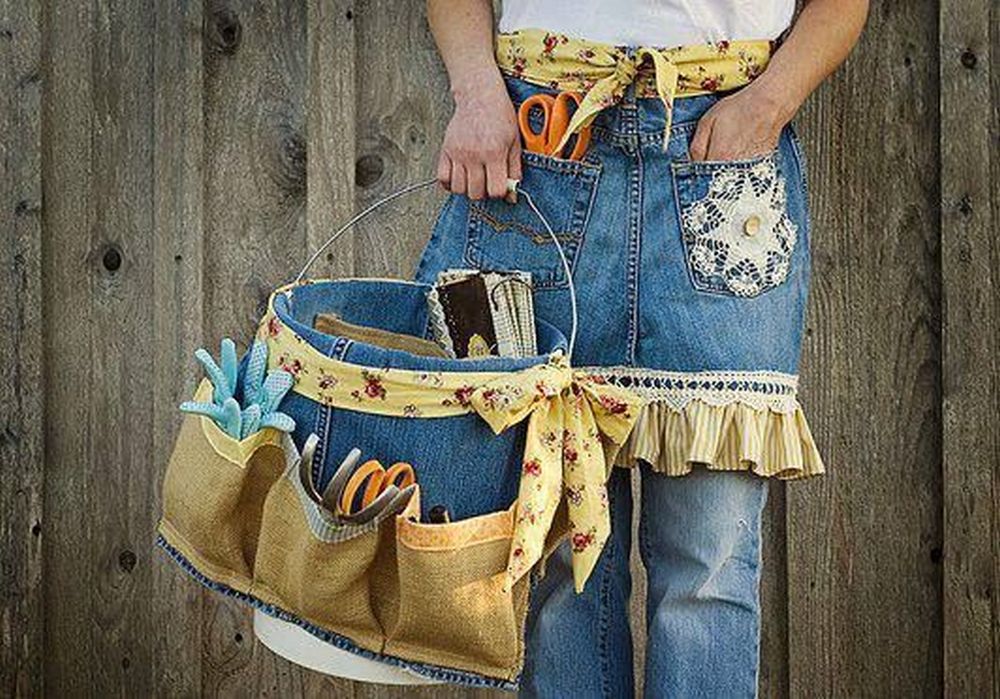 So here's a great idea that'll have you hitting two birds with one stone. If you have old pairs of jeans (we all do), you can sew them up and place them on a bucket. You'll end up with something where you can place your garden tools inside and carry them as one. Pretty neat, right?
This project involves the simple act of cutting and sewing. If you don't know how to operate a sewing machine, do it by hand. It's a pretty easy project, you won't have to stress it out.
Materials:
Tools:
Needle and Thread
Sewing Machine (optional)
Click on any image to start lightbox display. Use your Esc key to close the lightbox.
Learn how to make this garden tool bucket organizer by following the instructions here…